Top 10 Cities for Recent Grads
COMMENTS

(14)

FILED UNDER:
#9: WASHINGTON, D.C. (pop. 591,833)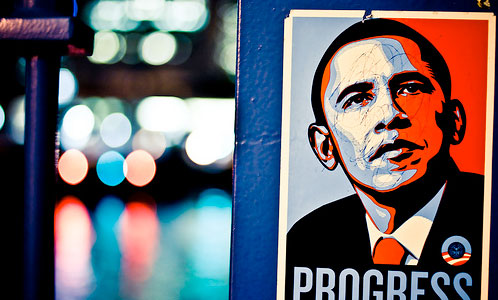 [Photo by nubianeagle]
Ever the town for movers and shakers, DC is riding the wave of excitement ignited by the election of Barack Obama. It's often said the dynamics of the town shift according to who's in office, particularly during the summer when the nation's capital is flooded with party-hardy interns. If you are coming from a large city, D.C. can feel comparatively small and segregated, but it is also rife with young people in politics, academia, and journalism (a plus for guys: women outnumber men by about five to four). Whether Obama will bring a spark of energy to his new home remains to be seen, but you certainly wouldn't be crazy for wanting to find out.
KEY STATS
Major Industries: Government, non-profit
Climate: Four distinct seasons with hot summers (Winter—30°F, Summer—80°F)
Transportation: The DC "Metro" system is famously clean and efficient, and it will get you most places you need to go. However, stations close at 3AM on the weekends (midnight during the week) and cabs are expensive, so some complain that going out can be a pain.
Avg. Price of a One Bedroom Apartment: $1,535*
Cost of Living Index Value: 166**
Closing Time: Su-Th 2AM, F-Sa 3AM
Professional Sports: MLB—Nationals; NFL—Redskins; NBA—Wizards; NHL—Capitals
Famous Foodstuffs: Chili half-smoke (made famous by Ben's Chili Bowl)
You'll love it if… you're an aspiring politician or academic who thrives on youthful naïveté
You'll be miserable if… you can't stand arguing and want a "big city" feel
Best Thing Ever: Bountiful green space
Worst Thing Ever: Political blowhards and people who use the phrase "inside the Beltway"
TESTIMONIALS
It's a city where the Saturday night drinking scene can revolve around rousing rounds of "Name That Senator." It's a place where you're forever spotting people you know, either because you met them last night at Local 16, or you saw them that morning on MSNBC. It's full of colorful neighborhoods with eclectic groups of people—everyone from the U street corridor hipsters to the Vineyard Vine-toting prepsters. Mr. Smith went here, Bush left here, and Obama's here now. It's D.C. — Faryl, journalist
Unless you're a monument-junkie or a Capitol Hill staffer, I wouldn't say DC is the coolest place to live. But it certainly has its perks. Like free museums (with extra emphasis on the word free), some really good music venues, and a short drive to the mountains. Also, if you like sharing a huge house with four to five other young folks, that's available. And I admit that sometimes I still get excited when I walk by the White House. — Thomas, National Public Radio
Gradspot.com Rating: 70/100
(continued on next page)