Top 10 Cities for Recent Grads
COMMENTS

(14)

FILED UNDER:
#10: ATLANTA (pop. 537,958)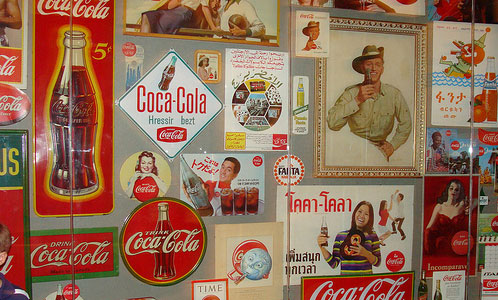 [Photo by justjennifer]
A sprawling metropolis with a southern swagger, ATL is where pop culture phenomena are made. Coca-Cola ships out its sweet elixir by the truckload, and music industry players (especially R&B and hip hop) scour clubs for the next big thing. Despite a slow, Southern pace of life, the city has plenty of ways to keep recent grads occupied at night, including bar-heavy Buckhead and lounge-heavy downtown. If you ever get bored, leaving town is an easy option—Savannah and Charleston are just a road-trip away, and Delta's Atlanta hub is the busiest airline hub in the world, offering affordable flights to almost anywhere.
KEY STATS
Major Industries: Big business (e.g., Coca Cola, Home Depot, Delta)
Climate: Semitropical, with long and humid summers (Winter—45°F, Summer—78°F)
Transportation: The MARTA train system gets mixed reviews but is functional for most major areas. However, a car certainly adds a ton of convenience.
Avg. Price of a One Bedroom Apartment: $786*
Cost of Living Index Value: 112**
Closing Time: 2:30AM
Professional Sports: MLB—Braves; NFL—Falcons; NBA—Hawks; NHL—Thrashers
Famous Foodstuffs: Fried chicken, sweet tea, and Krispy Kreme
You'll love it if… you want a city where affectation will get you smacked the F up
You'll be miserable if… you hate traffic and R&B
Best Thing Ever: Affordable housing still exists, and there's a possibility that it's really just like this
Worst Thing Ever: Never-ending urban sprawl
TESTIMONIALS
The city gives a person in their 20s the freedom to do whatever they want. Even if you have an entry-level job that doesn't pay much, you can afford to pay rent with enough cash left over to enjoy any type or nightlife of adventure you choose. There's a very metropolitan scene that helps transplants from other cities find a niche, plus plenty of Southern culture to embrace. You can wear a t-shirt nine months of the year, which is nice for relaxing in Piedmont Park or cruising the younger Virginia Highlands, Midtown, Little 5 Points, or Buckhead neighborhoods looking for solid grub or your next date. — Brian K., sales
Atlanta…where do I begin? I guess that depends on the mood I am in. Atlanta has become the melting pot of the South, bringing together all sorts of young people and satisfying the uniquely blended interests that result. On any given day I can throw on my skinnies and join the hipsters at an indie concert in Little Five Points, or find my favorite flip flops and polo and join the more preppy folk in Buckhead to listen to a live cover-band. When I'm feeling earthy, I pack a bag and head to the not-so-far mountains with my dog and some friends for a weekend hike. Or, if I'm itching for some culture, I'll stop by the acclaimed High Museum to view some of the world's finest art. It's truly impossible for any young person with an appetite for life to regret moving to this gem of a city. —Rebecca S., lawyer
Gradspot.com Rating: 68/100
(continued on next page)