Top 10 Cities for Recent Grads
COMMENTS

(14)

FILED UNDER:
#3: SEATTLE (pop. 598,541)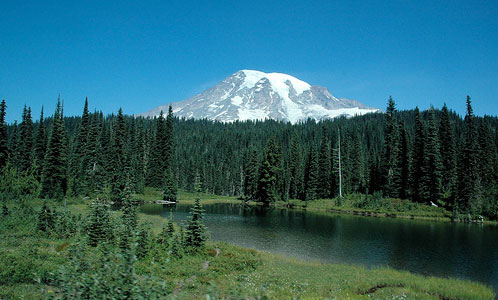 [Photo by ngader]
The Pacific Northwest often gets a bad rap as a place where ugly, granola-eating freaks get rained on a lot, but those who live in Seattle have compelling evidence that it's a perfect city for recent grads. The surrounding area is beautiful, offering great skiing in the Cascade and Olympic Mountains, as well as tons of hiking, mountain biking, and mountaineering opportunities (there's even a biking terrain park underneath the I-5 freeway). Tech geeks, beer nerds, and outdoors mavens live together amiably, chilling at the incredible REI flagship store and thinking about what it would be like if Kurt Cobain were still alive.
KEY STATS
Major Industries: Big-biz technology and tech-related venture capital
Climate: Generally cool with lots of rain (Winter—41°F, Summer—65°F)
Transportation: Hop in the whip and prepare for traffic
Avg. Price of a One Bedroom Apartment: $956*
Cost of Living Index Value: 132**
Closing Time: 2AM
Professional Sports: MLB—Mariners; NFL—Seahawks
Famous Foodstuffs: Fresh fish
You'll love it if… you're a tech genius who moonlights as an extreme skier
You'll be miserable if… you're like Missy Elliott and "can't stand the rain"
Best Thing Ever: Some of the freshest coffees in the world
Worst Thing Ever: Traffic jams
TESTIMONIALS
Seattle is a city of unique character. You feel it when riding your bike along Lake Washington, or grabbing a fresh coffee at one of the local shops, or grubbing some incredible local seafood eats, or skiing in the Cascades, or at a show in one of the local venues. The feeling makes you want to be there, continue to be there, because being part of a community like Seattle is just something that feels good and right. But really, you won't know what it's like until come here.... — Charlie F., Microsoft
Sick of the hipsters in Brooklyn, Portland, and San Francisco? Seattle has a noticeable dearth of the long-haired, intentionally short-trousered type. And no, we aren't quite like the characters from Grey's Anatomy, either—much fewer monologues, and the ferry system (albeit an extensive one) typically only plays a role in the lives of retirees living a laid-back lifestyle on the islands of the Sound.
What we do have are a number of established, thoughtful neighborhoods, each with their own unique personality, as well as a real-estate bubble that is bursting a little slower than the rest of the nation. Our restaurants are dominated by prominent "big name" chefs; outside of Seattle, brewery and winery tours are a favorite weekend activity.
As for outdoor activities, any day of the year (the water temperature only changes by a few degrees from summer to winter), Seattleites can don a thick wetsuit and surf a three hour drive from the city. In the opposite direction, only an hour from Seattle, is Snoqualmie Pass, where skiing or snowboarding is possible until 10PM any night of the week during winter. — Andrea J.
Gradspot.com Rating: 89/100
(continued on next page)