Top 10 Cities for Recent Grads
COMMENTS

(14)

FILED UNDER:
#7: HOUSTON (pop. 2,242,193)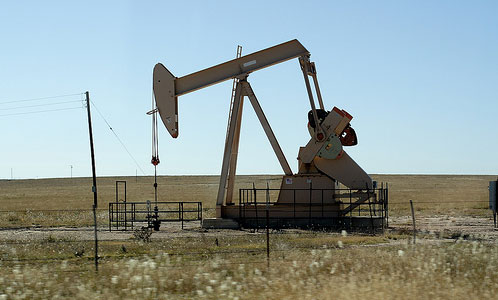 [Photo by rwhitlock]
The Texan credo of "bigger is better" certainly applies in H-Town, where you can hop in a car and go to the awesomest strip malls in the world. If cowboy hats, leather boots, and gun stores give you the creeps, then stay home. But the open-minded are rewarded with great restaurants, a relaxed vibe, and some unique offerings, like the laidback Rice University area and NASA's headquarters. Plus, who wouldn't want to live in a place that nicknamed itself "Clutch City"?
KEY STATS
Major Industries: Oil, energy, biomedical, aerospace
Climate: Hot, humid summers and temperate winters (Winter—55°F Summer—84°F)
Transportation: This is Texas! Fill 'er up with diesel.
Avg. Price of a One Bedroom Apartment: $903*
Cost of Living Index Value: 86**
Closing Time: 2AM
Professional Sports: MLB—Astros; NFL—Texans; NBA—Rockets; NHL—Aeros
Famous Foodstuffs: Tex-Mex and barbeque
You'll love it if… you're looking for Texas swagger, hospitality, and an unpretentious nightlife scene
You'll be miserable if… you're a tree-hugging liberal who thinks everyone should drive a Prius
Best Thing Ever: Drive-through liquor stores, drive-through pharmacies, drive-through dry cleaners…
Worst Thing Ever: Living in an "oil town"
TESTIMONIALS
Houston is a best-kept secret for recent grads.There are great career opportunities for young professionals, and it is easy to find your perfect niche no matter what your interests are. I think my favorite thing about life in Houston is the quality of life: anyone can really live it up in style and experience the cool things the city has to offer. A wonderful balance of business, culture, and leisure. — Sara P., law student
Houston is a fantastic city to live post-college for two reasons. First, as a big city, it has everything you could possibly want: great concerts, restaurants, bars, and international airports. Plus, it's a 45-minute drive to the beach. Secondly, it is a less expensive place, compared to other big cities around the country, to buy a house, party, drive... What more could you want? — Dan, software start-up
Gradspot.com Rating: 78/100
(continued on next page)