About
What is Gradspot.com?
Gradspot.com is the premier online destination for life after college. While other sites can help you search for apartments, write a resume, or file your taxes, we know that the transition from school to the "real world" is a lot trickier than most people think. After dealing with a seemingly endless array of post-grad problems ourselves, we wished that there had been a resource to help us navigate questions like "how do I get health insurance without a job?" and "what varieties of cheese take the longest to go bad?" We realized that millions of graduates grope blindly through the same issues year after year, so we built Gradspot.com as a place where every college senior and recent graduate can visit for daily advice, entertainment, and community.
How do I use the site?
The backbone of Gradspot.com is made up of Guides, which are in-depth how-to guides dealing with the most common post-grad issues. These are organized into five categories: Housing, Career, Money, Lifestyle, and Health.
The information is supplemented by Blog Posts from recent graduates trying to jumpstart their adult lives across the country. In addition, we're always keeping our eyes out for anything on the Web that might make your life a little easier—or at least make the day go by quicker.
Is that all?
No! We don't just want to talk about the issues facing recent graduates—we also want to provide the tools to make your transition as seamless as possible. The first tool we've released is our Question & Answer section, which enables anyone to ask questions that are answered by the rest of the recent grad community (we're all in it together) as well as topic experts from Gradspot.com. And more is on the way!
Who is Gradspot?
While we value the wisdom of age and consult with a wide array of topic experts, all of our writers have an intimate understanding about what life after college means today…not in 1963.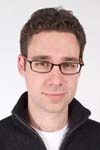 Stuart Schultz
Emory University, '04 | Currently in NYC
Stuart Schultz is the founder of Gradspot.com and currently serves as the CEO. He has spoken at colleges across the U.S. and appeared on national television and radio programs to share his life after college tips. In his spare time, he enjoys playing soccer and is currently in training for semi-pro Wii Tennis tournaments.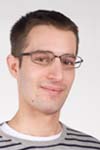 Chris Schonberger
Harvard, '06 | Currently in NYC
Chris Schonberger is a senior editor at Gradspot.com, and one of the co-authors of Gradspot.com's Guide to Life After College. He has previously written for Time Out New York, Entertainment Weekly, Let's Go, and Forbes.com. When he's not helping recent grads transition to life after college, Chris devotes his efforts toward finding the best nachos in America.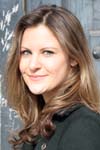 Tory Hoen
Brown, '06 | Currently in NYC
Tory Hoen is a senior contributor at Gradspot.com and a co-author of Gradspot.com's Guide to Life After College who's lucky enough to find a way to split her time between New York City and Paris. She has written for Time Out New York, BusinessWeek.com, HipParis.com, and DossierJournal.com. When not writing, Tory spends her days haggling with Parisian street merchants over
the price of cheese.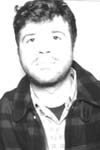 David Klein
Dartmouth, '04 | Currently in LA
David Klein is an editor of Gradspot.com and Gradspot.com's Guide to Life After College. He has also contributed to Gawker, LIFE magazine, and UNICEF. He currently resides in Los Angeles but remains a New Yorker subscriber (at least for the next three months).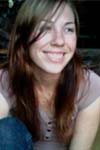 Jenny Williams
UC Berkeley, '04 | Currently in Brooklyn
Jenny Williams is contributor to Gradspot.com and a writer, editor, and filmmaker whose award-winning work has appeared on or in Lonely Planet TV, Matador, The Best Women's Travel Writing, Ethical Traveler, and Prick of the Spindle, among others. You can learn more about Jenny at her website.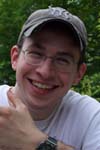 Aryeh Cohen-Wade
Yale, '05 | Currently in Ithaca
Aryeh Cohen-Wade is a contributor to Gradspot.com and a senior editor at Bloggingheads.tv. Most of his time is spent with his lovely and talented girlfriend and their lovely and talented dog.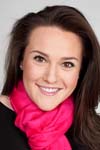 Mary Kathryn Burke
Harvard, '06 | Currently in NYC
Mary Kathryn Burke spends her days at ABC News in New York and her nights at the Upright Citizen's Brigade. She believes post-collegiate bliss is contingent on life-extracurriculars. [Editor's note: She's also apparently very kind. She wanted us to let you know that her picture was taken by Sion Fullana at Time Out New York.]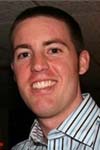 Blake Lucchesi
UC Irvine, '09 | Currently in Seattle
Blake is a technical advisor to Gradspot. He provides consulting and development support for all things interweb. He is also the founder and lead developer of ChapterBoard, a free online communication tool for fraternities and sororities.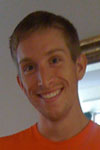 Charlie French
Harvard, '06 | Currently in Seattle
Charlie is a program manager in the Bing division at Microsoft. He spends his free time skiing, mountain biking, and cooking.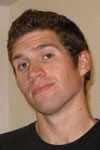 David Pekema
UC Berkeley, '05 | Currently in LA
David Pekema works as a designer in the architecture industry, and continues to scratch his writing itch at his website. In addition to perfecting the art of the outdoor workout, David has spent much of the last three years championing the advancement of the deep V-neck.
...and over 40 other writers and topic experts who provide a diverse range of perspectives to Gradspot's tips, tools, and advice!
Want to Send Us a Message?
Please use our contact form.
Why are there so many pictures of animals?
Animals are the jam. Enjoy!
---
Website design by: Hazan + Co (formerly Multipod)