Using Your Student ID After College
•
COMMENTS

(4)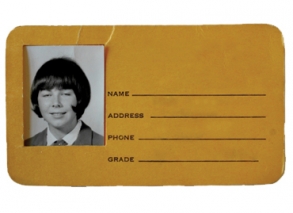 Quick Tips
Self-promote – Many venues don't check or don't care about student ID expiration dates—just think of yourself as a "life student" if a little fib keeps you up at night. On the flip side, just because a student discount's not advertised doesn't mean it's not offered, so it's always worth asking.

Culture for cheap – Museums, theaters, concert halls, tourist attractions, and local businesses all believe that instilling a modicum of culture in America's youth is a noble cause. Put your student ID to work and watch the deals roll in.

Have ID, will travel – Student discounts are available for vacation deals and travel packages. Amtrak and Greyhound also offer cheaper tickets to students. However, you may need a Student Advantage Discount card or STA Travel card as well as your old college ID to travel the world on the cheap.

Balling abroad – Many countries are pretty liberal in their definitions of student-dom, so flash your ID even if it's long expired when you're on the road..

Give it a shot – Banks, public transportation, and the Apple store all offer discounts, but they're more serious about checking whether you're really a student or not. While these places might call your bluff, it's worth a try to save some cash. You might get lucky.
It may feel like the advantages of being in college, like sweatpants and sleep, have evaporated faster than Carson Daly's waistline. But before cranking up "Glory Days" and shredding all college memorabilia in a violent fit of denial, know there's one item not to scrap
: your student ID card. If you're still in school, it may be worth getting another copy in case you lose it when you leave. This magical piece of plastic could prove more valuable than toilet paper in a frat house, offering savings on everything from tickets to see Train to train tickets.
Tried and True
The places below generally don't check or don't care about expiration dates. Just flash (card, not boobs) to save some cash.
Museums
Whether you're an art-fiend checking out a Degas at the Getty in LA or an oddity-fiend viewing the largest human colon at the Mutter in Philly, museums nationwide offer discounts and even free admission for students (or pretend ones). See this list of U.S. Museums to become a true Renaissance grad.
Movies
If Wild Hogs alone isn't a good enough reason to go to the movies, a reduced fee should add some incentive.
Performing Arts
Ballet, opera, symphony, theater, concerts—discounted tickets are often box-office-only, but the options are limitless.
Tourist Attractions
View the world's largest Pez dispenser or smallest working sawmill—all at a reduced price! Click here for standard attractions or explore the Roadside Americana that makes this country great.
Local Businesses
If you live near a college campus, many restaurants, bars, and bookstores offer cheaper or tax-free goods. Support their business and save enough to support that Frappuccino habit.
Worth a Shot
Getting these deals with an expired student card is about as likely as K-Fed winning a Grammy, but if yours has another year on it, then go for gold.
Vacation Deals
STA, Student Universe, and Travelosophy all offer student discounts on flights, hotels, packages, and tours.
An International Student Identity Card, with savings everywhere from Seattle to Switzerland, is just $22/yr and is an absolute must for any full-time grad student planning on traveling. The same company that offers the International Student ID also has an International Youth Travel Card for non-students under 26. Though the savings are not quite as grand, it may be worth the mere $22. See what both international cards have to offer by checking out discounts by country and city. Be sure to select the correct card from the pull-down menu.
Trains
Amtrak offers 15% off, but not only do you need a college ID, you must have either a Student Advantage Discount card or International Student Identity Card. Just as two negatives multiply to produce a positive, two expired IDs can occasionally add up to one cheap-ass train ride.
Buses
This form of travel is generally inexpensive to start because it is about as fun as a Brazilian wax, but Greyhound offers 15% off tickets and 50% off shipping for students. The snag? Like above, you need a Student Advantage Discount card in order to get the deal.
The Apple Store
You need Mac Books, iPods, and iPhones like nobody's business, but funds are limited. Luckily, Apple offers student discounts and word in the blogosphere is that they rarely check to make sure student status is legit.
Bank Accounts
Most banks offer free checking for students. Most banks also check to see if you're really a student. Best of luck.
Cell Phones
Beware—a lot of cell phone companies claim to have student discounts when what they're really offering is just a plan geared towards college-aged kids (more text messages, free ringtones, an anti-drunk dial device, etc.).
Public Transportation
Major cities sometimes offer major reductions in subway and bus cards. Don every item of university paraphernalia available and hand the attendant the card while singing the school's fight song. If "Hail to the Victors" does not make you victorious, nothing else will.
Other Cards
The Student Advantage Discount Card only costs $20/yr and offers 20,000 discounts online and nationwide at places like Urban Outfitters, Dell, Barnes and Noble, Target, and Amtrak.
Also, check in with your alma mater to see if they provide any discount cards for their graduates. UCLA offers special rates on plastic surgery, so you never know!