Treating UTIs, Chlamydia, and the Clap
•
COMMENTS

(1)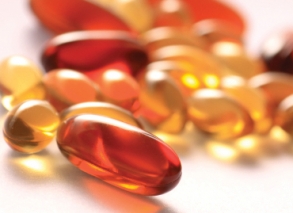 Quick Tips
Get screened – Since chlamydia and gonorrhea are often "silent," ask to be tested for STDs by your physician or visit Planned Parenthood to find a testing center near you.

Urinary Tract Infection (UTI) – Or "it burns like hell when I whiz." The infection is, unfortunately, a rather common STD that can cause serious complications if it spreads. Luckily it is easily remedied with antibiotics

Chlamydia – The most common STD reported in the United States. If untreated this disease could result in infertility in women and sterility in men. See a doctor if you experience abnormal, painful discharge from any orifice

The Clap – Another nasty STD that can cause sterility and spread to other parts of the body. Once again, be wary of unsightly discharges from the nether regions. If you get it, antibiotics are your best friend.

Don't ignore symptoms – Go to the doctor at the first sign of symptoms to avoid long term (possibly permanent) complications.
We've all been there before. Okay, maybe not everybody, but some of us. Not me though—I promise, honey. Anyway, the symptoms are simple: your normal comfy warm urine has been replaced with hellishly hot razor sharp shards of glass. Nothing helps
. You lick salt like a thoroughbred and spend hours in the gym sauna, but that nagging sensation passing from the kidney to the bladder is still there, presaging a pain that shouldn't be in the one place you never ever want it.
The bad news: It may be a Urinary Tract Infection (UTI), chlamydia, or gonorrhea.
The good news: If caught early enough, all three are easy to cure (if a shot to the penis can be defined as easy). Needless to say, using condoms can also solve a lot of issues before they even start (though women are still at risk for getting UTIs from intercourse). Also, note that if you're being treated for any of the "It Hurts When I Pee" conditions, abstain from all sexual contact to avoid reinfection. And now for the fun stuff...
Nothing Kills an Erection Like a Urinary Tract Infection.
Like breasts, UTIs are more common in women than men and account for 8.3 million doctor visits per year in the U.S. The infection is caused when tiny organisms, usually bacteria from the digestive tract, cling to the urethra and multiply like crazy.
Getting It
In men, an obstruction to urinary flow, such as a kidney stone (fun!) or enlarged prostate (funner!), is often to blame. Women often get it through intercourse with men (thanks guys!). Because a woman's urethra is close to the vagina and anus, the penis can push bacteria living near the vagina inside during sex.
The Symptoms
Urinating produces a sensation more scorching than an overcooked Hot Pocket.
Needing to pee more frequently than Grandma Edna, but producing only dribbles.
Women: Oh-so-pleasant pubic bone pressure.
Men: Some unfriendly fullness near the rectum.
Possible Complications
Infections love to travel, and the body is their dream vacation hotspot. From the urethra or bladder, a UTI can spread to the kidneys. If not treated, the infection can move into the bloodstream and cause permanent, potentially life-threatening damage.
The Diagnosis
UTIs can often be diagnosed just by their symptoms, but a doctor may have to take a urine sample to check for pus and bacteria.
The Treatment
Easily remedied with antibiotics, UTIs generally clear up within 1-2 days.
Getting Rid of Ya Chlamydia!
Caused by bacteria, chlamydia is the most frequently reported sexually transmitted disease in the U.S., with four million cases each year.
Getting It
Chlamydia can be transmitted during vaginal, anal, and oral sex, or passed from mother to fetus.
The Symptoms
Dragon pee.
Women: abnormal discharge, abdominal or back pain, nausea, fever, pain during sex, bleeding between periods.
Men: penile discharge, burning and itching around opening of penis.
Anal sex fans: pain, discharge or bleeding from the rectum—the holy trinity of joy.
Chlamydia is often called a "silent disease," because about three quarters of women and half of men with the disease show no symptoms. If symptoms do appear, it is generally 1-3 weeks after exposure.
Possible Complications
In women, the infection can spread to the uterus or fallopian tubes and cause Pelvic Inflammatory Disease (PID), which can lead to chronic pelvic pain, infertility, and potentially fatal ectopic pregnancy. In men, infection can spread to the epididymis (tube that carries sperm from the testes) causing pain, fever, and sterility if not treated within 6-8 weeks.
The Diagnosis
Some laboratory tests can be performed on urine, but the doctor will probably need a specimen, most likely from the penis or cervix.
The Treatment
Renounce religion and pray to Alexander Fleming, the man who discovered modern antibiotics, because they are the ass-vagina-uterus-cervix-penis-testicles savior once again.
Gonorrhea or "The Clap" – Either Name, Same Bad Rap
Though it's known as "the clap," gonorrhea is nothing to cheer about. The second most commonly reported STD after chlamydia, gonorrhea is also caused by bacteria. It can infect the cervix, uterus, fallopian tubes, urethra, and rectum. It can also grow in the mouth, throat, and eyes.
Getting It
Gonorrhea is spread through contact with the penis, vagina, mouth, or anus. Pulling out won't help—ejaculation does not have to occur for the infection to be transmitted. It can also be passed from mother to fetus.
The Symptoms
Piss that feels hotter than the Spice Girls circa 1996.
Men: white, yellow, or green discharge and swollen testicles within 2-5 days.
Women: increased vaginal discharge and bleeding between periods.
Rectal retribution: discharge, itching, soreness, bleeding, and painful bowel movements.
Irritation of throat and tonsils.
Eye inflammation.
Possible Complications
Like chlamydia, gonorrhea is a common cause of both PID and epididymitis. It can also spread to the joints and blood, a potentially critical condition.
The Diagnosis
If the infection is present in the urethra or cervix, it is detectable with a urine test. If elsewhere, samples from other locations will have to be taken.
The Treatment
Several antibiotics can successfully cure the infection. Since many people with gonorrhea also have chlamydia, antibiotics for both conditions are usually given together.