Knowing How to Look for an Apartment
•
COMMENTS

(4)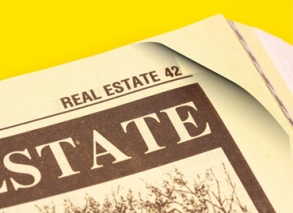 Quick Tips
Start early, but not too early – Apartments become available for viewing and signing throughout the month before you plan to move in. Be warned: since many people move in on September 1st, August becomes very competitive.

Brokers – they'll pre-screen apartments for you (saving you time), but charge up to 15% of the year's rent. If you go this route, be sure to be VERY specific about what you're looking for, and feel free to use several brokers.

No fee – instead of using a broker, go directly to the managing agent of a building to rent an apartment and skip out on the brokers fee. However, finding no fee apartments can be very time consuming. Ask around and search the net for these diamonds in the rough.

Stalk the building – once you've found your perfect pad, scope it out at night to get a feel for the scene, and try to catch a tenant exiting/entering the building to ask if there are any problems (e.g., roaches) before you sign the lease.

Everything's negotiable - rent, the broker's fee, the terms of the lease… Nothing is set in stone before a lease is signed so why not try to save a few bucks.
Apartment hunting isn't always easy. The key is to know when and how to look. The best option is a "no fee" apartment, meaning that you rent directly from a managing agent or owner, but these are hard to come by and will therefore likely take more time to find. If you are
sweating it out next to the boiler in your parents basement, you may want to suck it up and get a broker. It all depends on what works best for you and how much time, money, and effort you're willing to put into the hunt. Either way, since recent graduates make up a large portion of the lower-cost rental market, it's imperative to know the ins and the outs of the rental game in order to have a leg up on the competition.
Starting Off the Apartment Hunt
Begin by setting some criteria that will narrow down the field from thousands to only like a few hundred. Set a price range that makes sense for you, bearing in mind that it's probably not wise to spend more than 50% of your monthly income on rent; choose a general neighborhood (or a few) where you think you'd like to live; and decide how much space you need and whether you'll be living with roommates. (For help on all three refer back to our article Deciding Where to Live). You should also have a collection of documents ready so when you find a place you can jump on it. (For more help see Preparing the Necessary Pre Apartment Search Documents).
After all those ducks are lined up, the question becomes when to start the search. Since most recent grads are looking to sign a lease starting on September 1st, August is the most competitive month for apartment rentals. Remember, you're competing not only with your just graduated peers, but also past graduates who have signed year or two-year leases when they first moved. Apartments in August move fast, but there are also more of them available than at any other time of the year. Starting the search early in the summer isn't much help, since September apartments won't even go on the market until late July at the earliest, and most won't be ready to be shown until mid-August. The average hunter sees between ten and forty apartments before signing a lease, so you should prepare for those two or three weeks in August to be like a grueling treasure hunt, with each apartment that you see providing a clue that brings you one step closer to apartment Nirvana.
The Best (and Worst of Both Worlds)
There's no reason to choose from the start whether to use a broker or to go it alone. But whichever route you choose, be prepared to go all out. Don't just get one broker – get ten. Don't just use one online resource – use twenty. It's worth it to find the best place that you can, because nothing spoils the jubilation of being fresh out of mom and dad's house like a crappy apartment.
Real Estate Brokers
Although broker fees are occasionally "negotiable," they can run between a month's rent and 15% of the yearly rent. So why get a broker? Basically, brokers have access to rentals not listed anywhere else, and they have the resources to show you a slew of apartments quickly. They may also get better deals from managing agents than you would be able to negotiate on your own. Some brokers are great: resourceful, empathetic, and not criminal. But many are none of the three. So if you do seek their services, you have to learn how to cut through their crap.
Fix a price – First figure out the absolute highest rent that your budget will allow. Then cut it by however much is necessary to account for the broker's fee.
Ask around – Try to find the good brokers mentioned above by asking friends which companies and specific brokers they used.
Make friends – Work with several brokers. Remind each one that there are many like them who are just a phone call away. That way your broker has to go above and beyond if he wants his cut.
Get a schedule – The first dirty broker trick is to show places way out of your price range, and then bring you to dilapidated hut within your range. See the con? Ask for an itinerary before seeing any apartments. Then nix anything out of your price range. If that doesn't leave anything left to see, tell the broker to get back to work. Or ditch him.
Under pressure – The second dirty broker trick is to pressure you into settling on a place by mentioning the six other people waiting to put in an application. Whether those six people exist or are mere figments of the broker's twisted imagination is irrelevant. Don't let the broker pressure you into decisions you're not ready to make. That being said, if you like the place, act fast—those six people may be out there after all.
Recon – The Better Business Bureau is a good place to check up on the credentials of specific brokerages.
Contracts – If a broker wants you to sign anything, be wary. The document might lock you into a higher fee than one you can negotiate on your own.
Further reading – Realty Times has advice on dealing with brokers and a list of more of the tricks they use.
The No Broker Hunt
If you're determined to go solo, you must prepare to put up with some serious hassle. Likely you'll want to defenestrate your laptop after wading through so many inaccurate, unavailable, or undesirable listings. But if you're cool with the chase and the time commitment, it's certainly possible, and it saves a whole bunch of money. If you're looking for a place with roommates, taking turns visiting apartments can make the process more manageable. Even if you don't, ask a friend to come along—it will make the process more fun, and another set of eyes never hurt when it comes to weeding out the bad eggs.
Ask around – Let family, friends, and co-workers know that you're in the market for a new place. Ask friends about their search to get a list of good websites and managing agents. Also, if you like their building, have them ask the super if there are any apartments up for rent.
Ask your company – Some companies help their employees find a place or have deals with local agents, so make sure to ask HR before day one.
Go to the source – This is often the best strategy: If you've narrowed down our search to a neighborhood, visit each building in the surrounding area and ask people going in or out whether there are apartments available. You can also try to find the number of the managing agent and call directly. Even if they don't have an apartment in the building you're calling about, they might have one nearby. So be sure to ask.
Craigslist – The go-to online classified source for apartments. Craigslist doesn't require registration, paid subscription, or a tolerance for suffocating pop-up ads. But the listings are unorganized, and even the "no fee" section has been infiltrated by brokers.
Other free sites – Get started by checking out our Apartment Hunting Resources for Top Recent Grad Cities. mynewplace.com is more organized than Craigslist, but it requires registration and an agreement that they can give our info out to anyone they want. roomsforyou.com is a similar site, but some of the listings are by brokers. Other nationwide rental listings sites include move.com, apartments.com, vacancynet.com, and no-fee-rent.com. There are tons of city-specific no-fee sites as well. All it takes is a google search and a will. (Found a good one? Let us know in the comment box below. Your Gradspot.com friends will thank you for it.)
The Dailies – It may be old fashioned, but the local newspaper may just have a couple of gems–again, ad-language caveats apply.
Pay sites – apartmentsource.com. This site costs $79.95 for 90 days, $64.95 for 45 days, and $7.95 for 1 day. It lists 2.5 millions apartments, and they're all without broker fees. A good mix between broker and free, pay sites often have some pretty good listings. Then again, they have a lot of others that are listed on the true free sites, so make sure that you've exhausted those resources first before shelling out any cash.
Hit the pavement – Many building's still advertise vacancies with a "for rent" sign and a phone number. Could be a broker, could not. Either way, keep your eyes up and open, just try not to wander into traffic.
Once You Find a Potential Keeper
Finally, you've found your Shangri-La. No rodents scurrying about, landlord doesn't have too many ostentatious rings, and rent is doable. Knock on doors and to talk to neighbors about the landlord, the plumbing, how much they really pay for utilities, and whether or not a Megadeth cover band practices in the utility closet. Also, make sure the lights work, turn on the faucets, test the water pressure in the shower, and check out the appliances. Landlords often clean up apartments so that they look immaculate, thus blinding the causal hunter to latent shortcomings.