Buying a Mattress
By
Christopher Schonberger
•
COMMENTS

(0)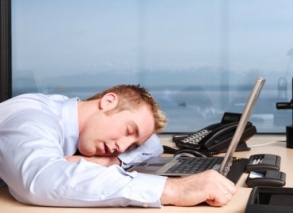 Quick Tips
Make the Measurements – Don't go on a bed-buying quest before you have measured your room and assessed the viability of moving large items into your building. If that California King mattress doesn't fit through the door or into the elevator, then you may just end up looking overzealous.

Think as an Investor – Barring any disasters or sudden decisions to move abroad, a good mattress should ideally last you a decade. I don't have to tell you how many nights of sleep that is…it's a lot. Consider putting some time and money into the buying process.

Negotiate – Mattress merchants come from the same stock as used car salesman. Don't be afraid to bluff a better deal to shave some dollars off the ticket price.

How Do You Sleep? – Some people are thrown off by this question, but it's commonly asked during the mattress hunt. If you know you're a side-sleeper vs. a back-sleeper, you will want a different level of firmness and this factor can help cut down the options.

Plan Ahead – While some chains and local warehouses can deliver you a mattress next day, most places will take longer to ship and you may have to wait for your bed to be in stock. Unless you want to be sleeping on an air mattress for the first few weeks in your new apartment, think about buying before you move in (but not before you've had a chance to measure the room).
Beds can be copped for anywhere from $0 (if you find them in a dumpster) to $2,000+ (if you go high-end or require the comforts of a Tempur-Pedic mattress). But if you are going to choose a single item to spend a reasonable amount of money on in your new apartment, a respectable bed is one of the most important investments you can make—a good night's sleep and a healthy back are the foundations of success for a recent grad. Furthermore, a bed is a long-term investment, so think of it as such when deciding how much to spend. Unless you are planning to move abroad soon, expect your mattress to last for 8-10 years. So what you should you buy? Well, everyone's preferences are a bit different, but here are a few guidelines.
Mattress type
Before you even start your search, figure out what type of sleeper you are. Do you sleep on your back, your stomach, or your side? Most sleep experts suggest a firm mattress for back and stomach sleepers, and a soft mattress for side sleepers. Two of the biggest names in the mattress game are Sealy and Simmons, but there is a major difference between the two. In a Simmons mattress, the coils are "individually wrapped," which means they shrink and expand independently of one another. This style might work well for a side sleeper. Sealy "posturepedic" mattresses, on the other hand, have attached coils. Thus, they offer more support but won't conform to your body as much—probably better for back and stomach sleepers (and more durable as well). Basically, if you prefer a softer mattress, just beware of the fact that it might lose its shape quicker than a firm mattress.
Size
Measure your room before you entertain dreams of a California King. Here are the standard sizes:



Twin: W: 39", H: 75"


Double: W: 54", H: 75"


Queen: W: 60", H: 80"


Standard King: W: 76"-78", H: 80"


California King: W: 72", H: 84"


If the bed you want doesn't fit in the space, there's nothing you can do about it. That said, if you are still rocking a twin post-college, you're going to look like a rather sad individual. Remember that this mattress should last you a decade. If you don't already, you might one day have someone to share it with, so you might want to think about getting a little size beneath you.
Where to Buy, and at What Cost?
Despite what we said before, a more realistic price range to consider is $400-1,500. But where should you start looking?
Well, that all depends on your budget and time constraints, kemo sabe. You can call up 1-800-Mattress, give them your size and price preferences, and have a bed delivered the next day. Another cheap but potentially gross option is to buy one second-hand off Craigslist (konnichiwa, bed bugs!). If you want a bit more control over the process but still don't want to shell out the big bucks, you can go to one of the major chains (e.g., Sleepy's, Sleep Country) or the local mattress warehouse that you've seen commercials for between Friends and Seinfeld reruns (where I come from, that means Bob's Discount Furniture). At these places you can test out all of the beds, but be prepared for the salespeople to be somewhat sleazy and unscrupulous. Most get paid on commission, making the mattress game similar to the used car game. The benefit, however, is that negotiation is feasible in the world of mattresses. Treat it like a third-world market and claim that you got a better price quote somewhere else. You never know, they might just slash a few hundred off the price tag or throw in some perks like free delivery.
Some people are suspicious of these big-box retailers, and there have been reports of stores that rewrap old mattresses to look new and engage in other scandalous practices. But raise your hand if you saw Fast Food Nation and still eat at Burger King—clearly you value low cost and convenience, so go ahead and take the risk. If you really want to take things to the next level, try Macy's or Pottery Barn and expect to pay at least $1,000. Also, if you go with one of these higher end stores, make sure you get an air mattress or put in an order before moving into your new apartment, because they are less likely to have rush delivery options.
Bed frames
Do you need a frame? Most places should throw in a metal frame and box spring for a small additional cost, and for many people that's sufficient. However, if you are having nightmares about dorm-style beds with no headboard, you can step up your game with a stylish bed frame. Again, Craigslist and any mattress store will sell these, but you can also try Salvation Army, Bed Bath & Beyond, or Pottery Barn for some nicer options.
Add-ons
Unless you really want them, don't get suckered into extras like mattress pads, dust ruffles, and decorative pillows that you will inevitably throw on the floor every night (these are literally called pillow shams!).