Welcome WomenCo Readers!
COMMENTS

(0)

FILED UNDER: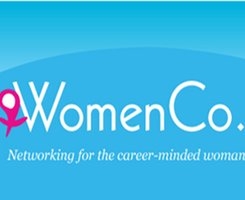 Today is a very special day. No, not because we have a new president who most people don't hate (though that is pretty cool). And not because Real World: Brooklyn is on (also cool). Rather, we're excited to welcome our new readers from WomenCo, a fantastic resource for career-minded women.
So in the interest of being good hosts, here's a little tour of our e-Crib. We hope Gradspot can help you with your career goals, as well as any other challenges that life after college throws your way.
We've also got tons of other content, including personal finance tips, apartment hunting advice, blogs from other twentysomethings, and hard-hitting cultural criticism like The Anti-Blackberry Manifesto. Take your coat off and stay awhile, and check back in for some very exciting things we've got in the pipeline, not the least of which is a continued relationship with our new friends at WomenCo.