Top 40 Teams Based on the Field
COMMENTS

(0)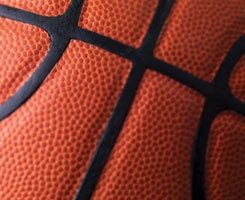 It continues to bother me that almost every single sleeper worth throwing your lot behind is in the South region, but I guess life is all about playing the hand you're dealt and it's pretty obvious that the Tournament is a metaphor for life. So within this somewhat perverse context
, I decided to do my part for all the daughters entering their father's office pool, all of whom I'm sure read Cheddar Ted, and also for the lay people just looking to fit in for the next couple weeks.
Here are the top 40 teams based on the 2008 draw.
---
Teams 1-8 are the most likely to make the final four:
1) Memphis
2) UCLA
3) UNC
4) Georgetown
5) KU/Tennessee (interchangeable)
7) Texas*
8) Duke/Xavier (interchangeable)
*This is the biggest wild-card of the bunch. They played St. Mary's early in the season and won by 18, but that score is not telling since the game was close until Texas pulled away at the end. If these teams meet in the second round, the stage is set for the Dalton rule to prevail. (This rule, established over the course of my four year high school basketball career, basically states that it is nearly impossible to beat a hard-nosed opponent twice or three times in the same season, especially if the final match-up is in a play-off situation. The New York Giants are the most recent example of this rule.) That said, Texas is dangerous and volatile. It's conceivable that they will just tear through the lower half of the bracket and give either Memphis or Pitt a run for their money.
---
Teams 10-16 are basically a lock for the sweet 16 but all face very tough opponents to get into the Elite 8:
10) Pitt*
11) Clemson*
12) Louisville
13) Washington St.
14) Wisconsin
15) Stanford
16) Drake
*Both Pitt and Clemson are hard-nosed and balanced enough to make it to the elite eight or even the final four. In fact, Coach Bob Knight predicted PITT to win the whole thing and in my underdog pools, I have them in the final game, losing to Georgetown in what would definitely be a magnificent tribute to the most blue-collared conference in Division I sports: THE BIG EAST.