Top 40 Teams Based on the Field
COMMENTS

(0)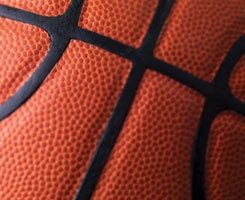 Teams 17-26 are ranked based on talent alone. They are definitely dogs to make it to the sweet 16, but they have the talent to pull it off:
17) Marquette*
18) USC*
19) Notre Dame
20) UCONN
21) Butler**
21) MSU
22) West Virginia***
23) St. Mary's (see Texas explanation above)
24) Vandy
25) Indiana****
26) Oklahoma
*Marquette and USC are definitely the most likely teams of this milieu to make it to the sweet 16. Both had disappointing losses in their conference tournaments and both have something to prove.
**Even though Tennessee is a special team, Butler is dangerous and for a ranked team, remarkably underrated.
***West Virginia is back. Bob Huggins is almost inexplicably likable and Joe Alexander is channeling Kevin Pittsnoggle like some type of Mountaineer Soothsayer. This team could definitely beat Duke. The truth is, Arizona might be a tougher game (at least according to Greg Anthony's Bracket).
****Indiana is an interesting team. A classically wounded powerhouse, this team could bow out in the first round in a depressing display of no heart and teamwork or they could say, "This is for Kelvin Sampson," and make a crazy run to the final four. Remember that this is the team that gave UCLA its toughest regional game in last year's tournament – a second round bruiser that was basically a home game for the Bruins – and all they did was add a great freshman in Eric Gordon. The Hoosiers are talented as hell, but their mental instability is the ultimate double-edged sword. Ironically, they remind me a lot of the 2000 UNC team who came in as an 8 seed, knocked off an overrated 1 in Stanford, and made it to the final four.
---
Teams 27-40 all are capable of first round wins, but are not totally exciting:
27) Purdue (I know nothing about this team)
28) Kent. St.
29) Miss St.
30) A & M
31) UNLV
32) Arizona
33) Davidson*
34) Gonzaga*
35) Miami
36) Baylor
37) Arkansas
38) BYU
39) Oregon
40) Kentucky
*It's unfortunate that these two likable squads face off in the first round and face an almost unbeatable opponent in the second round in Georgetown.
---
This is list is obviously subject to change, and I feel that the NCAA Tournament selection committee did fans a great disservice by placing six extraordinarily dangerous teams – Memphis, MSU, Pitt, Marquette, Stanford and Texas – in the same bracket, but in the name of responsible punditry, my rankings, by obligation alone, took that into account.
Last thing: If you're in an auction or draft, stick to your guns and pick a cache of teams you can be proud of. Go for the hard-nosed teams with earnest coaches. They're the ones that are most dangerous in the tournament and also the teams you can feel happy about pulling for. Select the teams that match-up with the way you play the game, and throw your lot in with them. It will be your safety-belt in this roller coaster of madness.