World's Cheapest Places: Rajasthan, India
COMMENTS

(0)

FILED UNDER: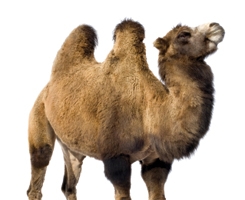 Many India-bound travelers make a beeline for Rajasthan in the northeast, where fairy tale castles rise out of the desert like mirages and women in flame-colored saris balance pyramids of water pots atop their veiled heads. Romance and chivalry are still alive in this "land of kings," a place of holy lakes and ages-old tradition (and the biggest camel fair in the world). Plus, the sights of Delhi and the Taj Mahal are just a few hours away by train.
Activities
Penny pinchers in Rajasthan can get by on less than $10 a day, which means skimping on lodging ($4 for shared bathrooms and sheets of questionable cleanliness) but not on food. At just $0.50-$2 per dish, India's famous curries are cheap and delicious enough to eat four or five meals a day (er, maybe that's just me).
Even if eating takes up most of our time, for a few more dollars a day, there's plenty to keep us busy between naans. We can take a surprisingly entertaining audio tour of Jodhpur's impressive fort ($9), or worship scurrying rats with the locals at Bikaner's Karni Mata temple ($1). We might browse the colorful local markets for a gorgeous hand-bound journal in Udaipur ($3) or some dangly silver earrings in Jaipur ($0.50 for the fake stuff, $10+ for the real deal). Relax in the evening with a beer in Bundi while bats from the old palace flock into the darkening sky (free).
A camel safari into the sand dunes outside Jaisalmer ($10-$15 per day) provides a pleasant escape from the honking horns and hoards of people. For something involving fewer smelly dromedaries, we can try yoga ($5) or a cooking class ($10) at one of the guesthouses. And for an escape of a different, more expansive kind, backpacker restaurants and government stores serve "special" lassies (ie, made with bhang, a derivative of marijuana) and shakes ($2, strong enough to share). Just beware of Delhi belly striking (because it will, oh yes).
Bunking Up
Digs such as Hotel Mayur and Shree Laxmi Hotel in Jodhpur will keep us in good threads for $4-$6 a night. A special occasion warrants Hotel Bhairon Vilas in Bikaner, where a uniquely decorated room in a former colonial mansion costs $20-$50 a night.
Transportation
Flights from LAX to Delhi can run less than $1,300 roundtrip; from there it's a short train ride ($5) to Jaipur.
It's easy to get around by foot in the cities, but sidestepping stampeding cattle—don't touch 'em, they're holy—gets old after the first near goring. Instead, we can hop in an auto-rickshaw ($0.25 and up, depending on our haggling skills) and let the driver do our dodging for us. For longer distances, buses are cheap and they'll let you ride on the top (no discounts, I'm afraid). India also has one of the best train networks in the world, although General Class—with its rock-bottom prices—can feel a bit like we're sheep on the way to the slaughterhouse. More comfy but still affordable is Sleeper Class (just be bold enough to kick people 'outta your seat if necessary).