Will Emeril Be Made Redundant?
COMMENTS

(0)

FILED UNDER: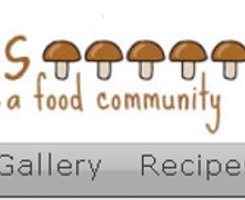 If Iron Chef Morimoto and Emeril Lagasse think their Food Network fame is immune to the digital age, they'd better wake up and smell the bouillon base. Cutting-edge food sites are constantly cropping up on le Web, and if the Gossip Girl is stressing about hemorrhaging viewers to better things online, then presumably Rachael Ray should be as well.
Most recently, we came across Five Mushrooms—basically an Expedia-like aggregator that pools recipes from other leading food sites like Allrecipes.com and Epicurious. Some instructions from Lifehacker: "Search by ingredients—like carrot celery onion—or specific quantities, like 1 egg, or by chef and ingredient, like emeril beef. You can even use advanced operators like the minus sign to exclude results (i.e., cookies -"chocolate chip")."
Just add your own "BAM!" sound effect and you're ready to roll.
Five Mushrooms [via Lifehacker]