Why Unpaid Internships Are Hard to Find
COMMENTS

(1)

FILED UNDER: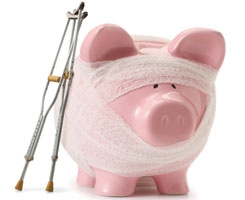 Whether you're in college and looking for experience or just graduated without a job, we've always championed unpaid internships as a vehicle to get your foot in a door, build your network, and pick up some skills. But as those of you who've explored this option probably figured out, they're difficult to find...which makes zero sense. Why wouldn't a company want a smart college student or grad, who's willing to work for free, to help them out?
In a few words: it's illegal. As Mark Cuban points out in, Want an Unpaid Intership So You Can Get Valuable Experience? - Screw You!, the US Government prohibits employers from hiring unpaid interns to produce work for them, unless, of course, that work can't be used by the company (yes, you read that correctly). So in other words, an unpaid intern can't help out on a pitch that lands a company new business, but using an example from the article, an unpaid intern can drive trains back and forth across a track all day as long as it's not transporting anything.
That's not to say that you can't get an unpaid internship; you certainly can. Forget large corporations. Instead, focus on smaller ones, and startups even. Or find a family friend that might bend the rules for you. Some schools will even setup arrangements with organizations to incorporate the internship into a degree program (and thus it's no longer considered an unpaid internship but legal work experience). So just like everything else in today's job hunt, the more creative you are the better you'll be off.