Watching Vice.TV
COMMENTS

(0)

FILED UNDER: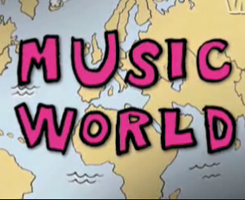 Many of us have always known Vice Magazine for its risqué photo shoots, hilarious "Dos and Donts" section, and bohemian infatuation with sex, drugs, and other taboo subjects. While the magazine's articles are often provocative and exceedingly clever, you have to be able to stomach some pretty weird and disturbing material to be a loyal Vice reader—two memorable articles that come to mind include a description of a "gross-out" jar full of feces, vomit, and other unmentionables, as well as a letter written from the point of view of someone with Down Syndrome.
With their new venture, Vice.TV, however, the hipsters seem to gone a little more highbrow, offering in-depth documentaries on "alternative" topics like Jamaican dancehall and a Hezzbollah-funded skate park in Beirut. The production quality is very high and there are a lot of interesting videos worth checking out.
If you don't know where to start, try this insane doc on Norwegian Black Metal.