Watch Those Rising Bank Fees
COMMENTS

(0)

FILED UNDER: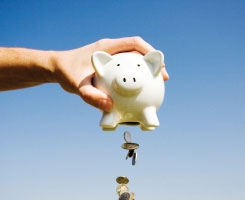 Banks are one of the major players in and causes of today's credit crisis. And they're literally bleeding cash. So, it's no surprise that they're trying to make up for it. Unfortunately, you're the one that may be penalized.
A recent article by The Wall Street Journal, Banks Boost Customer Fees to Record Highs, chronicles the dramatic increase in banking fees.
The silver lining is that the majority of increases focus around fees that are generated only when you screw up (e.g., you bounce a check, overdraw an account, dip below an account minimum). So the moral of this story is just make sure that you're keeping track of your finances and not dipping below account minimums, sending out checks you can't afford, etc. We also suggest that you call your bank and inquire as to any new fees. And finally, read the WSJ article. Forewarned is forearmed!