Top Ten Facebook Faux Pas
COMMENTS

(16)

FILED UNDER: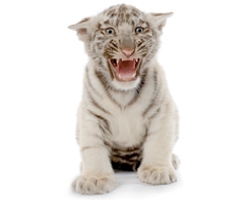 After graduation, using Facebook is a whole new experience. When you haven't seen people for over a calendar year, the impulse to know "what they're up to" becomes increasingly odd. By the same token, it is easier for people to provide a misleading portrait of their new lives as the "checks and balances" of the college campus slip away. The mythical El Dorado of a perfect post-grad profile continues to elude me, but I do have some ideas about what it should not include…
1) Posting your own wedding pictures.

Similarly, don't put "engaged" or "married" for relationship status. This type of thing really seems to freak people out. Wedding photos are probably best on ShutterFly…maybe Flickr at a stretch. Probably not on the Internet, to be fair. The problem is that deep down, Facebook still breeds the subconscious allure of juvenile behavior and "random play." Life-long bonds of love throw people off and make them uncomfortable. It's like those people who bring their children to bars. Get out of here!
2) Joining Facebook after graduating.

This is such a cry for help that it is actually disconcerting. Another related issue is late-blooming. We see this when a person displays a post-graduation surge in Facebook activity, furiously entering the public sphere under the guise of being an incredibly social and fun-loving person. This is evidenced by a multitude of tagged photos from various sources and excessive wall posting. Being a late-bloomer is a manipulation of the Facebook platform—it appears that a person partying so much in the post-college life, which is not so viable if you don't do drugs. It is indicative of a person who has serious regrets and forgot to showcase her exceptional partying and socializing skills at the proper time.
3) Putting up an album for every weekend of the year.

Much like Real World cast members, some people go to the same bar every weekend and apparently have an awesome time. Because the rest of us are very bored and voyeuristic, we will be forced to click through all 47 pictures every Monday, even though they fill us with revulsion and acrimony.
4) Using the wall for private correspondence.

Since its inception, the wall has been the cause of many of Facebook's most egregious faux pas. In post-grad life, walling what should be messaged remains an epidemic. Doing this is the online equivalent of shouting across the table. Even the notion of saying happy birthday publicly is self-congratulatory. It says, "Look at me everyone, I'm a good friend!" Use messages for private correspondences and use the wall the publicly roast people. Because that's what it's for!
5) Joining a disingenuous network.

Hanging out in New York a couple weekends a month does not make you eligible for the New York network. Nor does having a grandmother that lives in Santa Monica place you in the LA network. In many ways, joining a non-school affiliated network is useless enough as it is, but trying to fake the funk in a network that's a stretch is just dishonest. A lie is a lie.
6) Posting uninteresting links.
With the advent of the news feed, Facebook users are able to push their agendas on you like never before. Posting an interesting link, or even a self-serving one, is not such a crime, but incessantly linking front page news is offensive. If you are trying to prove that you are informed, that is obnoxious. If you think your friends need you to keep them informed, that is obnoxious.
7) Posting Facebook videos.

This isn't really a faux pas, but has anyone ever seen a good Facebook video? I reckon the answer is "no," because they are all terrible. This is a bizarre phenomenon, and it just goes to prove that no one on YouTube is actually an amateur. What a sham!
8) Including your entire CV under "Work Info."

This girl I know really seems to be annoyed at this, but since she only cites one example, I wonder if she may be persuing a personal vendetta. At any rate, I could see how it might get one's goat, and it is a clear indicator of the transformation of Facebook from hilarious free-for-all to lame networking tool.
9) Updating your status incessantly.

Apparently, Facebook will soon drop the "is" from the status message feature, due in part to a petition on the site that garnered over 163,000 members. Who said our generation doesn't care about anything? Good job guys, but unfortunately this won't change the fact that status messages are either uninteresting, unfunny, or completely false.
10) Having too many applications.

There is no critical mass for Facebook applications, but if someone has to scroll past a visual zoo of absurd apps like "Daily Babe" and "Marry Me, Sex Me, or Kill Me" just to get to the normal wall, you should probably just move to MySpace. Adding loads of apps reveals a lack of restraint and often results in your friends getting all sorts of requests that they have no interest in.