'Tis the Season to Bear Coupons
COMMENTS

(0)

FILED UNDER: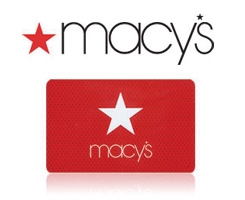 This past weekend, I headed to Macy's to pick up a new pillow. I spent an hour looking for the perfect one, and as I was waiting in line getting ready to check out, I noticed that everyone in front of me, right before completing their transaction, whipped out a shiny new coupon from their wallet, slapped it down next to the register, and BAM: 20% OFF! And then there I was: Couponless. I was about to pay full price for my pillow while everyone else was getting 10-30% off. I felt like a schmuck, but maybe this was just the reality check I needed, for now I know: 'tis the season to bear coupons.
When shopping, especially this holiday season, don't be shy; look for coupons, particularly before you head to large retailers (e.g., department stores, clothing stores, furniture stores, electronic stores). Make sure to scour newspapers and company fliers, and even head to the company's website. (After my failed pillow purchase, I went to Macys.com and right there on the homepage was a printable 20% off coupon.) Finally, check out websites such as Consumerist and DealHack. You can even try Googs (search with the store's name and the word "coupon").
While the Macy's coupons were available for in-store purchases, many of the coupons you'll find, especially at DealHack and via Google, will be for online sales. All the more convenient, if you ask me.
So stop paying full price and start price chopping.
PS: Did you ever notice that tons of companies, Bed Bath & Beyond in particular, tend to send out coupons all year round? Coupon hunt whenever you go shopping. Isn't it nice to save money?