Small Businesses Sometimes Provide Better Job Opportunities
COMMENTS

(0)

FILED UNDER: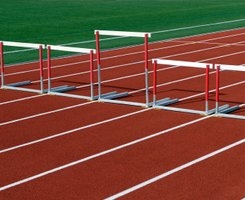 Most people look to large companies for their first job out of college, but have you ever considered sticking to small and medium-sized businesses? Small businesses account for 95% of business in the U.S., and you can pick up many of the same skills and experiences working with small businesses as you can with large businesses. Smaller businesses tend to be less bureaucratic about hiring and they tend to have specific needs that out of the blue (whereas many corporations hav a very strict and regimented hiring schedule). The chances of cold-calling a small company and actually having them engage with you and ask you to come in for an interview are so much hire than wading through the endless departments of a big company.
The one drawback is that small businesses aren't always as easy to find as large businesses because they don't have the same budgets and many only have a local focus. However, a successful way to start finding them is to look into lists of top performing small businesses in any industry. You can usually find these lists from Google searches or even from small business magazines such as Inc..
So the next time you get waist deep into looking for jobs at large companies, consider turning to small ones.