Sittin' on Chrome
COMMENTS

(0)

FILED UNDER: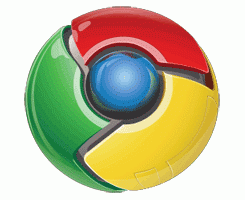 This week, Google released its new web browser, which despite being called Chrome sports a logo that looks suspiciously like Simon Says. Nonetheless, initial reports are indicating that this is the fastest browser out there (although some studies are showing that Firefox is a close second if not faster for some applications).
The browser offers a clean and easy-to-use interface, just like Google's search. Each website can be viewed in a new tab in the browser, and best of all, if one website freezes your computer (Facebook anyone?), you don't have to close the entire browser/restart; just exit the faulty tab and keep browsing.
Our other favorite feature? Everyone's calling it "porn" mode. While in p-mode, the browser doesn't save any websites you've been to (i.e., history). This browser is also optimized for Google apps (e.g., Gmail, Google docs, Gchat), so if you're a Google Apps power user, then it's time to get yourself some Chrome.
Unfortunately, the browser is currently only available for Windows, but Googs is promising Mac and Linux versions soon. And if you really want to geek-out, check out this swell comic book that artist Scott McCloud threw together for Google to introduce it's new browser.