Random Crap: Now Only $10!
COMMENTS

(0)

FILED UNDER: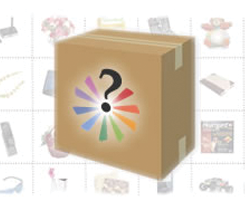 SomethingStore is a website where you pay $10 to receive a "surprise" item chosen at random from the SomethingStore inventory. It could be a panini grill (in which case you might say "cash back!"). It could be a $25 Target card (in which case you'd definitely say "cash back"). However, it could also be a belly dancing costume or night light that looks like a painting (in which case you should be incredibly angry).
You can check out other sample items on the SomethingTracker—none are that incredible, but it's sort of cool to literalize the excitement of getting one of those mystery boxes in Mario Kart. Unfortunately, there is a 0% chance that it will contain a star that makes you invincible or three red shells that you can hurl at people who are faster than you.
[via Metafilter]