Q&A with Ning CEO Gina Bianchini - Part II
COMMENTS

(0)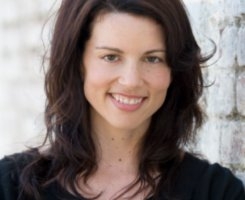 In Part II of our chat with Ning.com CEO Gina Bianchini, we discussed ways that recent grads can use Ning to help them with their transition to life after college. If you didn't see Part I, do yourself a favor and check it out.
So, I have to ask the annoying question: If you're on Facebook, what can Ning do for you?
Our product may not apply to everybody, but certainly I have to believe that there is a certain percentage of the population where having that opportunity to create your own social network is really attractive and really useful, especially if the user is more sophisticated. If you look throughout history, what happens is the people go from a general one-size-fits-all approach to more and more specialization, without question.
What are some ways recent grads could use Ning to help them adapt to a new city?
Let me give you an example. I was visiting an investor here in New York, and this woman who was an assistant—she was a recent college graduate—had just moved back from Italy where she had been living as an expat for a couple of years, and she had created a network [there]. So the way I would use Ning, and where I think it's most interesting, is when you have two people with a similar interest, but even one person probably knows two people that are friends of friends in university—that's the beautiful thing about being a recent college graduate. Then, just start something where you're planning events: there's an events calendar and an entire events feature. You build a network and invite a couple people, then they invite a couple people, and you basically build it around events. But you can use the network and then you're sharing photos, you're sharing videos, you're blogging, you're discussing things, and it's a lot more unique [than other social networks].
It seems like one way that Ning networks might differ from the Facebook platform and be useful to a recent grad is that it's easier to search for communities revolving around particular topics, as opposed to just finding some groups that interest you. How would you suggest someone go about finding the networks that appeal to their interests and using them to get involved in an online and offline community?
We've really focused in on search engine optimization, and we're starting to see more and more people using Google to see what social networks in their city are on the Ning network. For example, we can Google "Chicago music Ning" and find a number of different things, including the Chicago Pinoy Music Scene—basically Filipino musicians. I just saw this last week, but it's a great example that you could imagine being replicated for recent college graduates—networks not just for recent college graduates, but for recent college graduates from X, Y, and Z backgrounds starting to come together. A lot of people have been been living, breathing, dying, and eating on Facebook. We're not looking at it from the perspective of we need to erase Facebook, but to the extent that you want something that's pretty different from Facebook [we have something compelling to offer].
There are all these sites out there for reconnecting with old classmates that seem irrelevant to the Facebook generation. But the functionality of a Ning network could really work for planning a reunion or even as the landing page for a school. Have you seen many networks build around alums reconnecting?
We're starting to see that more and more. One of the thing's that's been really interesting is someone has created a network of different social networks on Ning for historically black colleges. We have seen a lot of alumni networks. They've traditionally been slightly older, at least the really rabid ones, except for the African American colleges. Because these networks are so easy to create, you really want to make them as targeted as possible and as specific as possible to things that you really care about.
What about career networking? People are using sites like LinkedIn, Doostang, and even Facebook to find jobs and professional contacts. How does Ning fit into this trend?
Well, I can think of one young guy who created the Mobile Notaries social network. I'm not saying that [being a notary] is the most upward of careers, but I think there's something kind of cool about the fact that he came to Ning a year ago right after we started and created this. It has 2,700 members now, and when he started it was only about 25. Looking back when I was 21 and right out of school, I would have absolutely had a social network for all my industrial banking friends. That's a natural thing to do and you can expand it from there. It's also more private that way. Unlike Facebook, which is really about going and creating a page with your profile and your real identity and everything along those lines. A group on Facebook is a page, so you can grasp it very quickly but there's not a lot of stuff to do afterward. So, we think this does require somebody who is really passionate or well-connected right off the bat [to build a professional network].
And how about companies? I noticed a network for IBM interns. Have you seen other attempts to foster corporate networks?
We are just starting to see companies [creating social networks] now. Typically, companies are somewhat slower than individuals. One of the things we're starting to see too is private networks, which are more for internal employees, interns, recent college graduates—I think that makes the most sense. There's a large technology company that is just starting to experiment and explore social networking and made the decision—I think very smartly—to do it privately with their employees. In a week they have 27 new members.