Paris on the Cheap
COMMENTS

(0)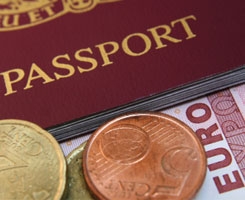 Summer trip-planning is in full swing around these parts. I would like to go to Mongolia, so hopefully the government will agree to sponsor my fact-finding mission, which seeks to answer the question on the tip of everyone's tongue: "What really goes on in Mongolia?"
Needless to say, a more common option is the European mini-break, but unless you're stacking euros like Jay-Z in "Blue Magic," that might not seem viable given the current exchange rates. That said, being a slave to "exchange rates" is a pretty joyless existence in the long run, so why not just go for it and display a little frugality to make up the difference?
Here's how to pull it off: Check out Gridskipper's tips for Paris on the cheap, then brush up on the golden rules for traveling like a ninja. Problems solved!
Bon voyage, mon doggers!