Mum's Chicken Curry
COMMENTS

(0)

FILED UNDER: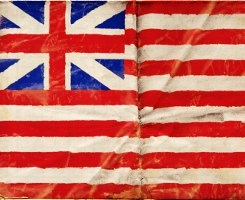 You'd probably be a lot more excited about this recipe if my mom was from New Delhi. That's understandable. It's like saying "mom's apple pie" when your mom is from Egypt. Sort of loses it's allure. But rest assured that my mom is at least British, and this extremely simple recipe will provide you with a good curry base that you can use to begin your own experimentation.
I like to make mine with chicken, potato, and cauliflower, but you can really substitute in any meat or vegetables you like. Chickpeas and carrots also work well. [Note: The measures used below serve 3-4 people, but it's really up to you how much of each meat and/or vegetable you use.]
What You Need:
* 2-3 Chicken breasts
* 3 large potatoes
* Head of cauliflower
* 1 medium onion, diced
* 1 can diced tomatoes
* 2 Tbsp. curry paste (I like Pataks products, especially the Madras)
* Olive oil
* Basmati rice
How to Make It:
Get a big pot, wok, or casserole dish going over medium heat. Coat with olive oil then saute your diced onion. Cut up chicken into bite-sized pieces and add to the pot, cooking until browned. Toss in the curry paste and cook for about a minute while stirring vigorously. Next, add the can of diced tomatoes, along with 1/2 cup of water. How "liquid" you want the sauce to be is personal preference, but bear in mind that a lot of the water will cook down and evaporate, so don't skimp too much.
At this point, you can add the potatoes (cut up into bite-sized pieces), cover the pot, and simmer. You will need to cook it down for at least 40 minutes to get the potatoes soft, but if you are really in a rush you could boil them separately then add them. Add any vegetables you want as it's simmering.
Serve with basmati rice, nan and/or popudoms, and some chutney. Crack a Kingfisher.
Note: Some people think popudoms require frying, a method that stinks the house up with oil. Not so. Here's a tip: fresh, perfectly crisp popudoms can be prepared via your microwave. Just toss 'em in one at a time for 30 seconds. It can be a bit time consuming, but the clean up is much easier.