Making the Most of a Trip Back Home
COMMENTS

(0)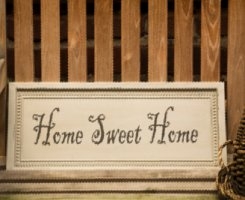 We all love the trip home. Back to the over-comforted bed; our favorite family pet; long, huge meals; and our parents' personal TLC fit for an 8-year-old (we love dearly, even if we are almost a quarter of a century years old). But some of us might not be getting as much bang out of our trip home as we could. After all, why leave all of the perks at the door? Below, I've outlined some of my favorite tricks for making the most out of that trip home and making sure you have something to bring back to your own tiny apartments.
Hold off on medical appointments, if possible, until your visit home.
Wait to go to the dentist or have any doctor appointments until you are home. Of course, if you are ill or need a routine check up before then, seek medical attention right away. But if it is only a week or two after your six month check up, it can wait until you are home and you'll save a lot of hassle (i.e., scheduling it yourself). I am a personal fan of visiting the pediatric dentist or doctor and playing with the toys in the waiting room.
In addition, schedule beauty treatments for when you are home.
This applies to ladies and the men. It can save a lot of time and money to get your haircut at home. Chances are you have someone who knows your hair well and won't mess it up—and if they do you can kick and scream and won't have to run to another salon. Also on the beauty list for the ladies: nails, waxes, facials, or any other pho-science beauty treatment that you've become addicted to.
Bring your laundry.
If you live in driving distance to your home, schlep the entire laundry basket into your backseat. Taking a train or bus? You can stuff all the dirty clothes in a small suitcase. For frequent fliers, I suggest putting dirty clothes in plastic bags inside of the suitcase, or even bringing a small carry. If it's not worth the room for you, you can always bring a little pile of nice items that need to go to the dry cleaner. That is usually what really puts a dent in our wallets.
Stock up on your favorite goodies.
This might change for everyone. Some of us love certain organic food snacks, toiletries, pens, or whatever that we can only get anywhere but home. Make a trip to the local store and pack as many as you can to bring back with you. In exchange, bring something for Mom and Dad home—whether it is New York bagels or a Green Bay cheesehead.
Eat like a king/queen.
I probably don't have to tell you this for you to do it, but indulge in all your favorite foods, all the time. Ask mom or dad to cook your favorite meal and go out to your favorite restaurants. And don't be ashamed to order an appetizer, a meal, a side, a dessert, a coffee, etc., etc. It's your time to shine.
Rummage around for hand-me-downs.
If you have similarly sized siblings, or your mom and dad have an attic full of old clothes that are suddenly back in style, take the opportunity to make it your own. You can always get things tailored if they don't fit correctly, which will be a whole lot cheaper than buying new clothes. While you're at it, grab other stuff that's going to waste: books, magazines, households goods, etc.
Soak up the beauty of your town.
Everyone's town is beautiful for a different reason. Some may have beaches and other long farm fields, but to you, there is certainly one breath-taking part that is special to you. Go there. Alone, with a friend, with a relative. But go to that place, sit, breathe, and soak up the nostalgia, comfort and beauty. Because in just a few days, you'll be on your own again.