Make Your Alma Mater Work for You
COMMENTS

(0)

FILED UNDER: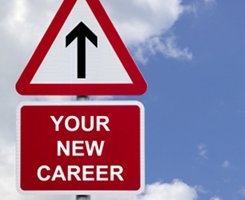 Like their students, college career centers and alumni services have it easier during economic upswings: they basically just send recent graduates off into great careers, wait for them to reap the financial rewards, and then start asking for donations.
But now that college grads are struggling to find work (and getting laid off across the board), The Chicago Tribune reports that schools are struggling to keep up with the sudden demand for their services. And the influx is not just coming from recent grads set loose in the recession-addled real world, but also midcareer workers.
According to this article, "As the financial crisis deepens and unemployment climbs, university alumni clubs across the country are grappling to meet the flood of calls from long-lost graduates who are out of work and looking for help from their alma mater."
Visiting your career center and alumni services is always a good idea for three main reasons:
1) It's free.
2) If they do have access to job opportunities, then you know that the company has a specific interest in hiring someone who went to your school.
3) You can meet other alumni who can be extremely useful networking contacts.
On top of that, you may even be able to get access to some free advice, workshops, and networking events as school's make efforts to help their alumni through these tough times.

In tough times jobless turning to alma maters [via Chicago Tribune]