Low-Maintenance Pets that Won't Break the Bank
COMMENTS

(3)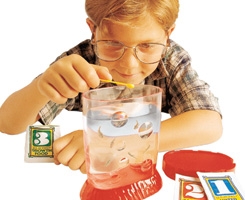 You've graduated from college. Maybe you've got an apartment, a job, the works. But something is still missing, and that thing may very well be a pet.
You may be thinking, "I can barely take care of myself, let alone nurture a young animal." This is responsible thinking. Well done. We're not suggesting you invest in a thoroughbred, but that doesn't mean you have to rule out pets altogether. They're not all as expensive and demanding as you might think, and the benefits are many.
The reptile-rodent-fish triumvirate is a good place to start, but let's take it to the next level. We present our list of the four most low-maintenance pets in order of easiness and affordability.
4. Goldfish: If you can't manage to win one at a carnival, you can find one at any pet store. Get a bowl, put some water in it, feed him or her once in a while, et voila! You have a pet and a nice decorative touch.
3. A Cricket. Get one, make a little house for it out of Tupperware, and relax as it chirps you to sleep. Available at pet stores or by mail. If this excites you, it's time to read about caring for crickets.
2. Sea Monkeys. Ok, so they're actually brine shrimp. But they are as playful as a pack of monkeys once they "magically" come to life after having lived in a freeze-dried state of "suspended animation" for many years. If you've never had the pleasure of raising your own brood, now is the time. The traditional "Ocean Zoo" is available online and at various museum gift shops.
1. Pet Rock. This is one '70s fad that merits a revival. Find a rock, make a "nest" for it, and enjoy.