Landlord a Pain in the Arse?
COMMENTS

(0)

FILED UNDER: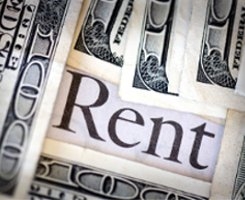 Isn't it reassuring to see that our British peers across the pond also have to deal with the occasional landlord from hell? The entries at thesite.org.uk provide both witty horror-stories from disgruntled tenants and tips for renters who might face the most common landlord issues (landlord raises the rent halfway through your lease, landlord turns up uninvited, landlord tries to evict you, etc.).
While there is considerable overlap between British and American housing laws, the site is also worth checking out for a laugh (the sort of I'm-taking-pleasure-in-other-people's-pain kind of laugh). Particularly noteworthy are the stories "landlord bastards" and "too hot to handle"—does your landlord force you to keep your windows shut in July in order to prevent suicides? If you're not into schadenfreude, then at least these accounts may foster a sense of camaraderie. It seems that getting ripped off and terrorized by sheisty landlords is truly a trans-Atlantic phenomenon.