Ikea: Too Good to Be True
COMMENTS

(0)

FILED UNDER: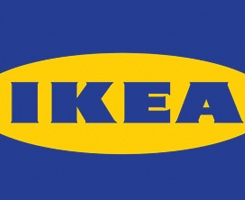 Q: Ikea sounds too good to be true when it comes to setting up an apartment. What am I missing? – Adam Jacobs, New York
A: In some respects, nothing. Ikea is an affordable and chic alternative to higher-end furniture and décor shops (eg. Crate and Barrel, Room and Board). It's also expanded to many major U.S. cities. In fact, we recommend Ikea as a great place to purchase stuff to pimp out your pad.
So…cheap, cool, available, and recommended. What's the catch?
First, it's the fact that it's cheap in more than just price. You can get an Ikea couch for $200 that looks like a $2,000 couch from an upscale retailer—but you get what you pay for. Many friends of Gradspot.com have purchased their couches at Ikea. When you sit across from it, it looks great. But after sitting on it for two hours, your aching behind will remind you that you're sitting on a cheap couch.
In addition, Ikea products don't necessarily travel well. When buying something from Ikea, particularly something that requires assembly (which may be an issue for you), keep in mind that you're probably only purchasing it for the apartment you're currently in. If you're looking to make an "investment," it makes sense to look elsewhere. But remember, that cheap furniture from other retailers such as Target may also be shoddy and not look as good to boot.
The second red flag isn't as significant, but still worth mentioning. As a recent grad, you might not have a car/suv/pickup. Ikea is almost never in the middle of a city, so it takes some sleuthing to figure out how to make it to the store, and how to get your purchases back to your place without paying high shipping fees. In addition, Ikea will only ship large items (such as couches) – so getting that assembly-required desk back home might be an issue. On the flip side, if you do decide to have items shipped, they also provide an installation service (they'll assemble the assembly-required goods).
All that said, we still highly recommend Ikea. You can pick up some pretty cool stuff on the cheap and make your apartment look a lot nicer than it really is. And if you're planning to stop by, be sure to find one with one of their Swedish cafeterias – the meatballs are to die for.