How to Travel for a Living
COMMENTS

(0)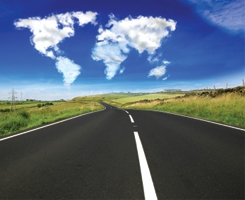 Ready to think outside the cubicle? Here are ten jobs that will take you places—literally.
Travel Writer
Now that most writer-editor communications happen via email, freelancers can park most anywhere that has internet access. Of course, travel writing isn't all sponsored trips and lush freebies; pay sucks and competition is ferocious, says Tim Leffel in the Seven Myths of Being a Travel Writer. Ouch.
Travel Guide
Trek the Himalayas, sail the Nile, dive the Red Sea—and deal with botched reservations, freak thunderstorms, and a group full of people ready who blame you for the slightest hitch. There's a good list of resources here, and Backdoor Jobs offers some great "Adventure" opportunities.
English Teacher
Demand for English teachers abroad grows every year, and although you won't be making loads, it's one of the easiest ways to live and work outside the States. Some countries require teaching certificates (such as TEFL), while others will take you as long as you're a native English speaker.
Aid Worker
Exotic locations, decent pay, and—oh yeah, contributing to the betterment of society. NGOs hire people of all flavors to do administrative work, grant writing, reporting, and fieldwork. Volunteer experience helps—check out Idealist for job ops.
Airline Employee
Not all airline jobs involve peanuts and disgruntled passengers—and what better way to get free (or highly discounted) flights? Southwest consistently ranks high in employee satisfaction, and international airlines offer ways to get way the hell outta Dodge.
Diplomat
Foreign Service Officers (FSOs) tend to do pretty well for themselves. Terms are two to four years and involve many different types of responsibilities. Find out how to apply here.
Nanny/Au Pair
Best for singles, particularly women. Transitions Abroad has a good directory and other helpful resources, and Great Au Pair lists tons of opportunities.
Soldier
Under the current climate, not so much—but I've met US soldiers with cushy assignments like guarding embassies in quaint African capitals. Risk versus reward seems a bit dodgy, but hey, some people like to swing it that way. Plus you are serving your country and can accrue all the other benefits of military service.
Consultant
Unless you come from a top-tier school, consulting can be tough to do straight out of college. But once you've gained enough expertise in a given field, you can sell your know-how and travel wherever your consulting takes you—on your client's dime. Tip: claim a niche in the market.
Engineer or Construction Worker
Good with your hands? Try Engineer Job Search, or read more about the construction life here.