How to Find a Job at a Startup Company
COMMENTS

(0)

FILED UNDER: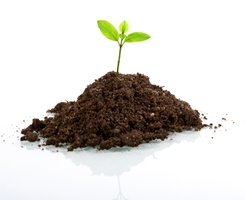 Today's guest post is from College Mogul co-founder Alex Lindahl.
Some of today's most successful companies were birthed on university grounds or through the vision of young entrepreneurs. Companies such as Apple, Dell, Microsoft, Facebook, Yahoo, Google, RockBand (Harmonix), and countless others sprung from guys who were either students or (let's face it) drop-outs in their 20s. And now, there's no reason why you can't follow in these footsteps. In light of the downturn of the economy, people are realizing that starting a company is not only less risky than they once thought, but also an extremely valuable experience.
However, this trend is also prevalent in the number of students and graduates who don't necessarily want to start their company, but who want to get involved and be a part of the same learning curve and opportunities. Both are reasons why I founded College Mogul as a resource for first-time entrepreneurs - I saw the need for a media site to chronicle the stories of these young entrepreneurs and emerging technologies from university labs, and to simply cover growing entrepreneur trends. For example, we just covered Local Motors, a startup that is crowdsourcing automotive design, that came from a Harvard Business School business plan competition.
But where do you find an internship or job at a startup? It can be intimidating if you're not connected with the right people, such as company founders and members of the venture capital community. Thankfully, there are niche sites that list these types of opportunities just as other jobs are listing. There's thousands of new companies started each year. There's nearly hundreds that come out of MIT alone. In fact, if you pool all of the revenue from the MIT entrepreneurs, you get the equivalent of what would be the world's 11th largest economy. Startups and entrepreneurs matter - they're huge drivers of economic prosperity and opportunity.
You don't have to go corporate if you don't want to. Find a job at a startup so you can wear multiple hats, learn how to grow and scale a company, connect with extraordinary businessmen, and network with the best. But most importantly, do it because its straight up fun and will lead to more opportunities.
I found my first job at

3. PartnerUp: An online community for small businesses, startups, and entrepreneurs. People use it to find new partners for their business ventures, post job opportunities, and network to find the perfect early stage opportunity to jump on board with.

4. HotStartupJobs.com: Ironically the site doesn't attract too much traffic, but it claims to aggregate over 300,000 startup jobs.

5. StartupZone: Venture-backed startup jobs in Silicon Valley.