Homemade Frozen Meals: Chili Macaroni
COMMENTS

(1)

FILED UNDER: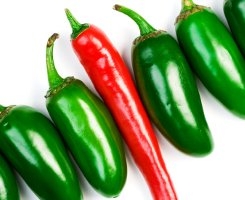 Back in the days of innocence and fast metabolism, I was all about Stouffer's frozen meals. Swedish Meatballs, Salisbury steak, chili macaroni—all are DELICIOUS. This morning I woke with a hankering for some chili mac. Don't know why, just did. So I hopped on my bike, whipped through the grocery store, and two hours later my own version was born.
You need:
* 1lb ground meat
* 1 can black beans
* 1 15.5 oz can crushed tomato
* 1 onion
* 4 cloves garlic
* 1 jalapeño
* Salt, pepper
* Cumin
* Chili powder
* 1/2 box mac
* Grated cheese
Dice jalapeño, garlic and onion. Toss into a sauce pan coated with hot olive oil. Cook down for 10 minutes on medium. Add ground meat and cook until brown. Season with cumin and chili powder to taste. Pour in tomato. Cook down for 45 minutes. Re-season to taste.
Prepare macaroni. When cooked combine with desired amount of chili and top with cheese. You have now brought prepared frozen foods home. Pat yourself on the back.