Highsnobiety: The Weekly 5
COMMENTS

(0)

FILED UNDER: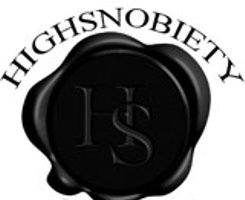 This week in flyness: Nike Free Woven 5.0, Fjallraven Kanken bags, Pointer footwear, and Kanye x Vodka!
Nike Free Woven 5.0
Hit the streets in style with Nike's new Free Woven 5.0. These kickers come with a classic brown colorway with clean white sole and light blue accents. A balanced design and overall clean appearance: what more do you want?
Fjallraven Kanken Bags
You'll be rocking any roadtrip with this European school backpack. The "Arctic Fox's" boxy cut, colorways, and simple build give it an appealing look with a wide range of uses.
Nike Sportswear Flagship Store at 21 Mercer
New Yorkers should keep an eye out for Nike's new Sportswear Flagship store at 21 Mercer Street. The store opened today and offers a fair share of product exclusives, and it's Nike's first permanent opening for the Sportswear collection. Don't miss out.
Pointer Footwear Autumn/Winter 2008
Seeker III's five new colorways will be available in Pointer's Autumn line. Simple construction and a subtle design give this footwear a classic look. Can't go wrong here.
Absolut Vodka x Kanye West
For those not in the know, Kanye West has starred in the latest Absolut Vodka ad initiative. The BeKanye website ahs also recently launched with an infomercial and other fun stuff from the ad campaign. Seriously, few things are better than Kanye and Vodka.
Highsnobiety is the premier website for street fashion, design, and culture. To help recent grads stay super fly, Highsnobiety Editorial brings its "Weekly Five" exclusively to Gradspot.com