Highsnobiety: The Weekly 5
COMMENTS

(0)

FILED UNDER: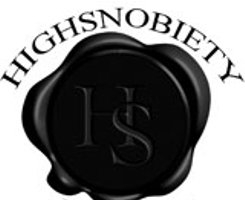 This week in Highsnobiety: Classic kicks, Long Johns, Action Crotch denim, and snowboards.
Vans for Classic Kicks
New York's Classic Kicks comes up with some great color blocking on their latest collaboration with Vans. Perfect with shorts, khakis and denim. Can't go wrong here.
Forum x The Hundred Snowboards
It is never too early to prepare for winter recreation. Especially when you're concerned with hitting the slopes in style. Our streetwear favorites, THE HUNDREDS, meet with Forum to produce some striking boards of both high function and style.
Burton x Futura Long Johns
As you want to look good on the slopes, you may also want to make sure when you remove your fancy winter clobber you've got something better than those gross white waffle knits you rocked as a youth. Burton has you covered. Teaming with famed graf artist Futura 2000 for the lettering, these photo realistic camo long johns keep you looking fresh from the base layer up.
Alphanumeric "Henry" Denim
Who doesn't want an Action Crotch? These Chuck Norris-approved jeans feature a diamond shaped gusset that gives you full freedom of movement so you can "jump higher, kick faster, and put hairs on your chest". Never feel constricted by denim again.
Nike Blazer
Girls, these are the best things out in a LONG time. Throw away your keds, and hop into these new quilt inspired gems.
Highsnobiety is the premier website for street fashion, design, and culture. To help recent grads stay super fly, Highsnobiety Editorial brings its "Weekly Five" exclusively to Gradspot.com