Highsnobiety: The Weekly 5
COMMENTS

(0)

FILED UNDER: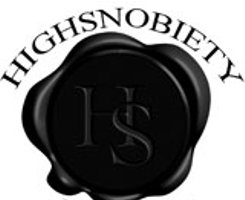 SE Bikes Om Flyer
Damn, this bike is straight fly! The street cruiser from OM Flyer is due out in the fall, and it's named after Scott Breithaupt, the man credited with organizing the first ever BMX race.
Staple Design x New Balance 575 Pigeon
Sneaker Freaker has exclusive pics of this long-awaited collabo, dropping August 15. The perfect shoe for pounding the concrete in the city.
Real Real Genuine Fall 2008 Preview
Few people know quality like Richard Hobbes of Real Real Genuine. Sticking to the script, he appears to have put together another strong lineup of denim and twill in simple tones perfect for fall.
How to Pronounce Designer Names
Don't sound like an idiot while trying to talk about Project Runway with your girlfriend ever again—just study Valet's simple guide to pronouncing designer names, that's what.
Vans x Marisa Miller Pack
What happens when Vans hooks up with supermodel Marisa Miller? Some very good looks for ladies with a little bit of surfer sexiness in them.
Highsnobiety is the premier website for street fashion, design, and culture. To help recent grads stay super fly, Highsnobiety Editorial brings its "Weekly Five" exclusively to Gradspot.com