Highsnobiety: The Weekly 5
COMMENTS

(0)

FILED UNDER: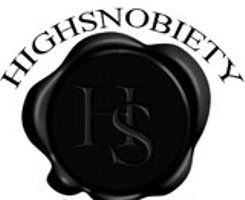 Victim x Manhattan Portage Wool Collection
No recent grad is complete without a fresh messenger bag, and nothing is more classic than the simple red logo of Manhattan Portage. Get on your single speed Schwinn and roll.
Bape x The Godfather "Marlon Brando" T-Shirt Part 2
Godfather connoisseurs will appreciate this extra-clean Marlo Brando tee, dropping soon from Bape. Note: it comes in a champagne bottle!
MF Doom & Madlib Present – Madvillainy 2: The Box Set
Stones Throw has made the 2004 instant classic available again, rejiggered by Madlib. Those interested in something different should grab the digital album, but true hip-hop heads might want to pony up for the whole package (CD, unreleased demo tape, comic book, and more).
Martin the Tailor
If you've got 8 minutes, enjoy an amazing video about an amazing man. "This is the story of Martin Greenfield, a man who went from working in a workroom in a concentration camp in Germany to the owner of a garment factory and a tailor to many an important person."
Timex 80 @ Oki-ni
Turn back the (digital) clock with these colorful wrist pieces for ladies.
Highsnobiety is the premier website for street fashion, design, and culture. To help recent grads stay super fly, Highsnobiety Editorial brings its "Weekly Five" exclusively to Gradspot.com