Highsnobiety: The Weekly 5
COMMENTS

(0)

FILED UNDER: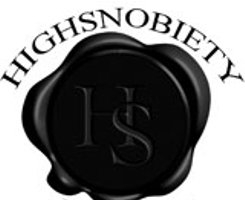 Highsnobiety is the premier website for street fashion, design, and culture. To help recent grads stay super fly, Highsnobiety Editorial brings its "Weekly Five" exclusively to Gradspot.com.
Vans Fall 2008 Preview
The upcoming Vans line has a little something for everyone, keeping it classic with a number of models and offering some subtle colorways and materials that could definitely fly in a casual office environment.
Seersucker: A History
In the summer months, a fresh pair of seersucker shorts can really give off the impression that you're a laidback bon vivant (or a complete douche). Either way, it's worth reading this (brief) piece for a little insight into seersucker history.
Diamond Supply Co. "Legends Pack"
Very fresh tees dropping tomorrow—try to get to the store release if you're in LA. Featuring the likes of Hank Aaron, Joe Montana, Pele, and other sporting heroes.
Regatta Shorts
Ladies, we know you all shop at J. Crew—don't front. With cheeky little numbers like these, why wouldn't you?
10.Deep x Kid Cudi Present: A Kid Named Cudi
Cleveland rapper and electronica artist Kid Cudi continues his quest to "be on the moon" with a free mixtape, courtesy of 10.Deep. Check out the special edition tee as well.