Highsnobiety: The Weekly 5
COMMENTS

(0)

FILED UNDER: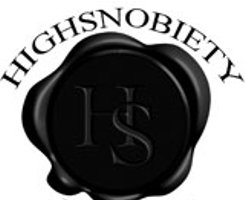 Highsnobiety is the premier website for street fashion, design, and culture. To help recent grads stay super fly, Highsnobiety Editorial brings its "Weekly Five" exclusively to Gradspot.com.
New Era x Sesame Street
Bring it way back with one of these Sesame Street-inspired fitted hats from New Era. You can get each of the major characters individually or the whole gang on one hat. Fresh like Snuffalufagus.
Johnny Cupcakes Summer '08
The Bostonian purveyor of oven-hot tee shirt designs cooks up another batch for summer and prepares to open up an LA store. Get 'em while they're hot.
Coach Sneakers
Ladies who are up on their high-end sneaker game will want to check out this new collection from the luggage/handbag specialists. While the hightops might be a bit aggressive for some, the Keds-like slip-ons are a nice look for summer.
New 10 Essentials on MenStyle
The leading names of men's fashion—from Paul Smith to the editors of GQ—let us know the ten things they can't live without. A nicely designed web feature.
Collette Comes to New York
New Yorkers are in for a treat this fall—from September 6 to October 5, the Parisian boutique will set up a mini store at 54th St. and 5th Ave. Expect some extra special collaborations in honor of the experiment.