Highsnobiety: The Weekly 5
COMMENTS

(0)

FILED UNDER: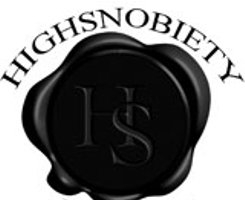 This week in flyness: New blogs, vintage Wilson, and a pop-up Banksy installation, and more!
New Blogs!
Check out our dope new blog roll, featuring the likes of pro BMX rider Nigel Sylvester, rapper Curren$y, and designer Benny Gold.
Carhartt Presents Fiat Abarth & Deluxe Poker Set
Next time you host poker night, your swagger quotient will be so high that all players shall fold in your presence.
Wilson 1914 Vintage Collection
Any tennis fan remembers the days when Wilson reigned supreme on the court. Hearken back to the purer days of sport with this new line of vintage apparel.
The Measure of a President
A very nicely designed NYT piece comparing the physiques of presidential candidates through the ages.
The "Village Pet Store And Charcoal Grill" By Banksy
The infamous "street artist" Banksy popped up in NYC. Check it out...
Highsnobiety is the premier website for street fashion, design, and culture. To help recent grads stay super fly, Highsnobiety Editorial brings its "Weekly Five" exclusively to Gradspot.com