Highsnobiety: The Weekly 5
COMMENTS

(0)

FILED UNDER: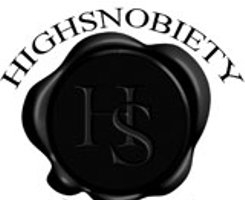 This week in flyness: A brand new Highsnobiety site! Plus fall jackets, lady's denim, and more!
Undercover Autumn/Winter 2008 | Outdoor Jacket And Messenger Bag
Some very nice fall jackets from Undercover, evoking a sort of urban Paddington Bear flavor. Who wouldn't want that flavor?
Faesthetic Issue #9
Need something that stands out on the coffee table? Look no further than this outer-spaced themed art mag, chock full of delightful oddities and eccentric personalities.
Boxing Photography By Mike O'Meally
Another great coffee table item on the horizon from Undefeated. These black and white images that capture the grittiness of the gym and boxing ring.
Ubiq Fall 2008 T-Shirts
Repping Philly sports becomes a bit less depressing when you have tee shirts as hot as these.
The Art of (Lady's) Denim
High-quality denim is an essential part of the wardrobe, and it will last you forever. These new products from Atelier Ladurance have some very nice details in the stitching and lining.
Highsnobiety is the premier website for street fashion, design, and culture. To help recent grads stay super fly, Highsnobiety Editorial brings its "Weekly Five" exclusively to Gradspot.com