Highsnobiety: The Weekly 5
COMMENTS

(0)

FILED UNDER: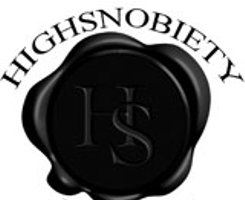 This week in flyness: New Maharishi, hip-hop masters, the ultimate cycling pant, and more!
Maharishi Fall/Winter 2008 Collection
The UK brand continues its tradition of high-quality items with a diverse range of functionalities, fit for the the street, the woods, or even the ski chalet/office.
Alex Melamid "Holy Hip-Hop!" at the Forum Gallery, LA
Melamid paints hip-hop icons in the style of the Old Masters. Rembrandt meets Snoop Dogg, if you will.
Nike 0808 Store "Roger Federer" Installation By Plus 41
Roger Federer's US Open win has put him back on top of the tennis world, and now his name is making waves in the art world as well with this installation of graphic designs inspired by his life.
Outlier Tailored Performance Pants
Biking to work is great for the heart and disposition, but if the skies open or you get splashed by a truck you can end up looking like a fool. These classically tailored, waterproof pants solve this issue with style.
HP Teams Up with Vivienne Tam
These days, your tech game is as much of a fashion statement as your clothing. Ladies can make a statement at the Starbucks counter with this spruced up laptop.
Highsnobiety is the premier website for street fashion, design, and culture. To help recent grads stay super fly, Highsnobiety Editorial brings its "Weekly Five" exclusively to Gradspot.com