Highsnobiety: The Weekly 5
COMMENTS

(0)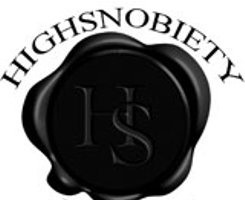 Highsnobiety is the premier website for street fashion, design, and culture. To help recent grads stay super fly, Highsnobiety Editorial brings its "Weekly Five" exclusively to Gradspot.com.
Batman: Flyer than the Rest
To play Bruce Wayne in The Dark Knight, Christian Bale has shed the Valentino numbers favored by American Psycho's Patrick Bateman and moved on to made-to-fit Giorgio Armani suits. Tres dapper, Mr. Wayne.
Nike + Human Race
Want to get in shape this summer and do something for charity at the same time? Nike+ has an incredible event to work toward called the Human Race—it will stage 10K races in 25 cities around the world on August 31 to raise money for the Lance Armstrong Foundation, the UN Refugee Agency, and the World Wildlife Fund. Performers like Moby and Kanye West will greet runners at the finish line.
Marc Jacobs "Interview" Tote Bag
Recently, Marc Jacobs was given the Andy Warhol treatment on the cover of "Interview" magazine, and now you can parade the results around town with a tee shirt or tote bag featuring his stylized mug.
Jeanius Album Covers
Fans of old-school hip-hop will enjoy this collaboration from Jean Grae and 9th Wonder, who have reimagined classic album covers from the likes of Public Enemy, Black Sheep, and Das EFX.
Obey Shorts for Ladies
If you're a lady and you don't have yourself a fresh pair of summertime shorts, you're doing yourself a disservice. A few subtle details push Obey's version of the classic past the competition.