Highsnobiety: The Weekly 5
COMMENTS

(0)

FILED UNDER: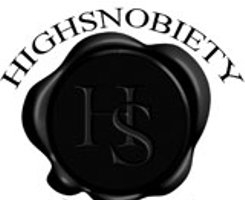 Highsnobiety is the premier website for street fashion, design, and culture. To help recent grads stay super fly, Highsnobiety Editorial brings its "Weekly Five" exclusively to Gradspot.com.
Some Father's Day Tips from Ping
Newsflash: Father's Day is Sunday. More than likely you have forgotten, but not to worry. Knock his socks off (the ones you bought him last Father's Day) with one these quirky gifts from Japan.
Art Basel 2008
We've got a sneak peak into Art Basel, the largest contemporary art fair in the world. You can generally count on seeing some wild stuff in Miami around this time of year, and based on these photos the tradition of Art Basel lives strong.
WeSC Artist Series Headphones
WeSC is known by most for its denim, but this collaboration focuses on headphones that will stand out in the subway…or set off your bedroom right.
A-Trak for Nike Plus
The Original Run series from Nike Plus features 45-minute track from a range of artists like LCD Soundsystems and Aesop—perfect for getting you through a workout. The latest installment is from A-Trak, also known as Kanye West's DJ.
A.R.C. x Saucony Shadow 6000 Pack
These classic kicks will bring you right back to 1985, when your knees were still good and your parents still paid for your meals. Ahhh, salad days. The Alife Rivington Club tag on the tongue adds a stamp of sneakerhead approval.