Highsnobiety Presents..."The Weekly 5"
COMMENTS

(0)

FILED UNDER: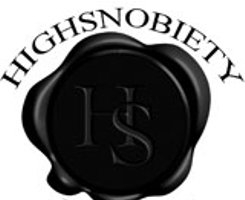 Highsnobiety is the premier website for street fashion, design, and culture. From the latest Nike releases to in-depth features on interesting brands that stand out from the pack, Highsnob and its sister sites, Highsnobette and Selectism, keep tabs on all the new trends and products that tastemakers need to know about. To help recent grads stay super fly, they've generously offered to share Highsnobiety Editorial's "Weekly Five" exclusively with Gradspot.com. Enjoy!
The Mixtape About Nothing
D.C. rapper Wale teams up with Nick Catchdubs to deliver "The Mixtape About Nothing"—a collection of tracks based loosely around Seinfeld and Co. Download it for free today, and check out the special edition "Serenity Now" t-shirt from 10 Deep.
Visvim S/S '08 Collection
Always known for bringing the freshest in high-end, high-quality casual wear to the table, Visvim doesn't disappoint with these new pieces from its Spring and Summer collection. You can't really go wrong with some nice seersucker and a crisp pocket tee in the balmier months.
Pat Field: New Collection at Payless
Ladies: fashion doesn't have to cost an arm and a leg with these sandals ($25), flats ($20), and pumps ($35) from Patricia Fields. Doesn't it feel good to Payless!
Gourmet Summer '08 Footwear
Dudes: fresh footwear does come at a cost, but Gourmet continues to make waves with these simple and clean colorways.
Bape x Nintendo DS Lite | Gold Version
Stand out from the other subway thumb-warriors with this Bape'd out Nintendo DS Lite.