Hearty Pasta with Eggplant and Sausage
COMMENTS

(0)

FILED UNDER: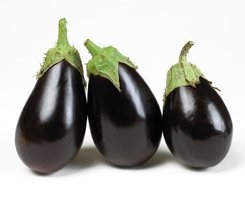 Around these parts, winter is lingering and barbecue season still looks a ways off. On a cool night in early spring, there's nothing like a hearty pasta dish to keep the engine purring. I've experimented with variations of this classic Italian in the past, but the other day I chanced upon a combination that really seemed to knock my roommates' socks off. Best of all, it's super easy and can easily be made in 20 minutes after work. [Note: This recipes serves about 3-4 people, or alternatively provides you with ample leftovers.]
What You Need:
* 2 eggplants
* 4 sausages (pick any variety you like from the super market -- I like to go with Chicken and Sundried Tomato)
* 1 large can crushed tomatoes
* Baby spinach leaves
* 1 box pasta
* Mascarpone cheese
* 1/2 medium onion
* 1 clove garlic
* Salt, pepper, crushed red chili flakes
What to Do:
To get this show on the road, dice up half an onion and throw it in a wok (or pot) with some olive oil and some chopped up garlic (to taste). While it's softening up, cut your sausages into pieces. Throw those into the mix and cook until the sides of each piece are nicely browned. Add your eggplants (chopped into pieces as well) and cook until they've softened up. At this point, you can put some water on the boil for your pasta.
Now, add the can of crushed tomatoes to the wok and stir it up with the sausage and eggplant. This is the basis of your sauce so you can start seasoning to taste with some salt, pepper, and whatever else you've got on hand. I like to throw in some "BAM" with a whole bunch of crushed red chili flakes, but that's up to you. While it's simmering away on medium heat, put your pasta in the water and cook it. I think rigatoni or penne works best with this sauce, but it's up to you.
After you've drained the pasta, throw it right into the sauce in the wok or in a large bowl. Add two big spoonfuls of mascarpone (more or less depending how creamy you want it) and toss everything up until all the pasta is covered and the soft cheese has spread around. Finally, throw in a couple handfuls of baby spinach leaves. As you toss the pasta one last time, the heat will wilt the leaves.
Serve with some french bread and a bottle of Fat Bastard red and you'll be living large.