Have You Thought About Your Student Debt Today?
COMMENTS

(0)

FILED UNDER: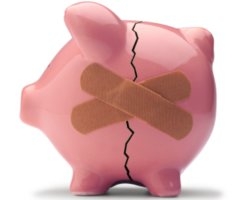 I don't mean to bring the mood down, but for the Class of 2009 it's about that time of year when the excitement of graduation is finally beginning to wear off and maybe, just maybe, a few less-than-exciting realities are beginning to set in. Or maybe not. At any rate, we hope you're taking the opportunity to have fun. This is just a friendly PSA to remind you to assess your student debt sooner rather than later.
One of the few nice things about your loans is that it probably has a built-in grace period (usually six months). Make sure you utilize this time wisely to make the best decision about how to tackle your debt. Here are some survival guides you can use to figure out the best strategy:
Note: Income-Based Repayment began on July 1 and is definitely worth checking out if you're looking for a student debt bailout.
If you have any other questions, hit us up @gradspotguru and we'll do our best to help you out.