Happy Holidays from Gradspot!
COMMENTS

(0)

FILED UNDER: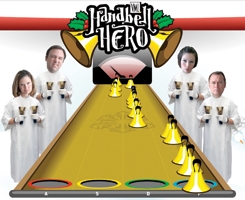 No matter what you get up to this holiday season, we hope you have a wonderful and relaxing time. And if you didn't get any good gifts, here's another from us: Handbell Hero. It's Guitar Hero for the Tiny Tims of the world.
For more free online games, check out this nice little feature from Slate. I was amped to see that they included Wrigley's Candystand, which brings me right back to playing mini-golf in my high school computer lab.
Have fun, and keep checking in with us. We're working harder than Ludacris in Fred Clause to get this show back on the road.