The Gradspot.com Graduation Gift Guide
COMMENTS

(0)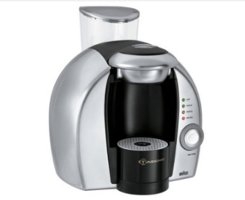 Commencement season is finally over, but for many the touchy subject of the graduation gift has yet to be broached. Let's be honest—if you just graduated, you're probably expecting a little more than a fake diploma and a pat on the back. If you're a parent, an older sibling, or just a good friend, you're probably trying to figure out how to spend as little money as possible while still appearing generous. But what one gift says "congratulations" and "welcome to the real world" at the same time?
Cars, watches, and crisp, unmarked hundreds are all great, but how about some cool stuff that you won't find in a music video? Whether your dropping hints to mama bear or trying to figure out what to cop for a newly minted Gradiator, check out Gradspot.com's Top Ten Graduation Gifts to get the wheels turning:
Digital Camera/Camcorder
Whether they're traveling for the summer or making the move to a new city, grads have plenty of new sights and experiences to document. Help them keep the Facebook community (and the family) entertained by their exploits with a digi-cam or ultra-mobile "Flipcam." Just imagine if The Blair Witch people had rolled with Flipcams…it would have been a different story!?

Pentax Optio Z10 8MP Digital Camera from $205. Flip Video Ultra Series Camcorder from $120.
Alternatives to TV
Recent grads move around a lot, and sometimes flat screens and cable just aren't in the budget. Consider a Slingbox ($129.99), which allows users to mooch off their home cable/satellite/DVR via their computer or mobile phone. For those with a TV and an Internet connection but no cable or DVD player, the Vudu ($295) and AppleTV ($229) deliver movie "rentals" and other content straight to the set. Finally, the new Roku Netflix Player allows you to browse Netflix and then watch movies and TV shows right on your television.
Cooking Lessons
Give a grad a fish and he'll eat for a day. Teach a grad to poach a salmon and he will be ready to live a healthier and more inexpensive lifestyle away from the conveniences of the dining hall and mom's cooking. If you're feeling particularly generous, you can even look into culinary trips in France and Tuscany.

Check out the Culinary Institute of America and local cooking schools that offer courses.
Amazon.com Gift Certificate
Amazon.com is a one-stop shop for any post-graduation necessity you can think of (as well as books, once the painful memory of exams finally fades). From George Foreman grills to coffee tables and cleaning supplies, the online über-vendor offers practical products without feeling as imposing and limiting as, say, Home Depot.
Gift Certificates available at Amazon.com.
Food and Drink of the Month "Club" Memberships
This is the gift that keeps on giving (at least for six months to a year). Ann Arbor's famous Zingerman's Deli dispatches all sorts of delicious treats (check out the "bacon club" and the "brownie club"), while Wine and Beer clubs can help a newly minted grad make the symbolic step up from Busch Light.

Visit zingermans.com; food club memberships $90-120.
iPhone
This year's most covetable new toy will keep your favorite grad close while giving him all the mobile tools he needs to stay connected and entertained in the working world—adapting to the rush-hour commute is hard enough without music and YouTube on your phone.

iPhone from $299, or hold out for the new 3G version dropping July 11 (from $199).
Single-Serve Coffee Machine
A $3 drink from Starbucks every day could hypothetically eat up a full month's rent in just one year. The Keurig machine ($99.99) serves up fresh cups of joe without the hassle and inefficiency of brewing a pot from scratch, while the slightly sleeker Tassimo ($129.99) even dispenses Starbucks beans if you really must have it.
Microsoft Zune
Sure, the iPod is still technically king, but what DRM-abiding grad can afford to buy music on iTunes? The Zune subscription-based membership offers unlimited access to new music and on-the-go sharing without the hassle of ownernship — the perfect fix for a post-grad's fickle pop fancies.

Zune 30G Digitial Media Player $199.99.
Round-Trip Ticket Vouchers
Traveling is a textbook way to celebrate the newfound freedom of life after college. If an around-the-world ticket seems a bit pricey (and you actually want to see the recipient in the next year), most domestic airlines offer flexible round-trip ticket vouchers that are perfect for an off-the-cuff trip.

Prices vary; check with major airlines, but also look out for people selling discounted vouchers on eBay and Craigslist.
Overnight Bag/Luggage
Carting around cardboard boxes ends at commencement (or at least a few days after). Equip the on-the-go grad with an overnight bag that she can take on her first business trip (or visit back home) without feeling like vagrant. Check out great options from Tumi, Head, and Burton.

Tumi Alpha Travel and Business Frequent Traveler Carry-On available from Tumi.com; $595.
Cultural Season Passes
Whether it's a season pass to the philharmonic, membership to a favorite museum, or vouchers for an independent movie theater, a gift of culture keeps the spirit of higher education alive even after the textbooks have been sold on eBay.

Check local museums, theaters, and music venues.
The Gradspot.com Guide to Life After College
No matter what you decide to buy, throw in this bonus to make sure your newly minted grad sets off into the real world on the right foot. Packed with indispensable tips, candid advice, and humorous dispatches from early adulthood, this easy-to-use manual has everything he needs to know but didn't learn in college.

Available for $14.95 on Amazon—or just save "paper" by linking a free e-book!