Gradspot on NB-Sree!
COMMENTS

(0)

When it comes to finding ways to save time and money online, we're big fans of Sree Sreenivasan and his weekly "Sree Advice" spot every Thursday morning at 6:20 and Monday evening at 5:20 on NBC's Today in New York. And after this morning's edition, I've got to say it's approaching Gossip Girl levels of awesomeness.
I'm joking of course—that would be impossible, but it's close. Today he had a great segment covering online resources for grads, including a nice review of Gradspot.com!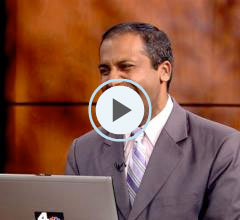 Good looking out, and thanks for reminding me of the Savings Bomb!
Sree Advice: Websites For New College Graduates [NBC] and Sree's personal blog